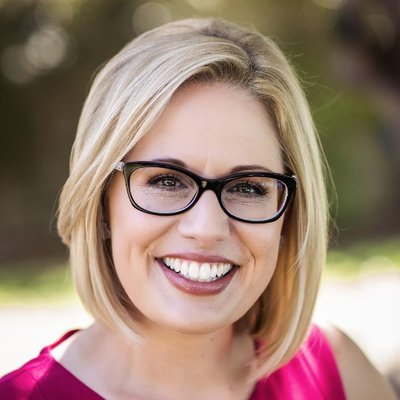 (Photo: Kirsten Sinema)
Nearly one week after Election Day, Democratic Rep. Kyrsten Sinema was declared the apparent winner of Arizona's nail-biter of a Senate race, reports NBC News.
In addition to a win for the Democrats, Sinema's hard-fought victory also adds to the spoils of the so-called rainbow wave that ushered in a record number of LGBTQ political candidates this year.
Sinema's high-profile win is particularly historic. She is the first out bisexual person ever elected to the U.S. Senate and only the second openly LGBTQ person, behind Sen. Tammy Baldwin, D-Wisc., who is a lesbian. Sinema is also the Grand Canyon State's first female senator and its first Democratic senator since 1995.
READ MORE HERE:
https://www.nbcnews.com/feature/nbc-out/kyrsten-sinema-makes-history-first-bisexual-member-u-s-senate-n935816