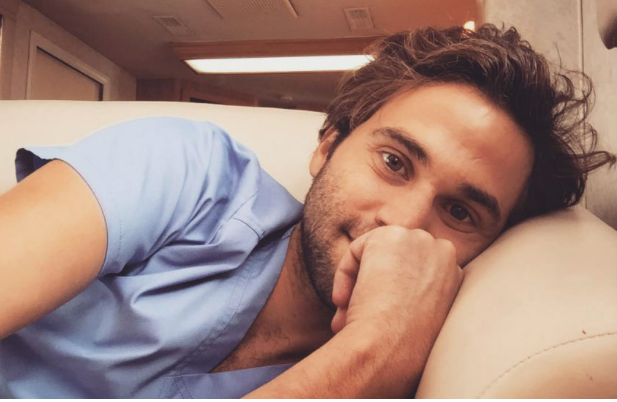 (Photo: Jake Borelli)
Grey's Anatomy Jake Borelli came out as gay in an inspirational message on Instagram three weeks ago, reports Gay Star News.
The actor announced his sexuality right after his character on the show, Dr. Levi Schmitt, started a romance with fellow doctor Dr. Nico Kim, played by Alex Landi.
In the midseason finale, Nico and Levi escaped a windstorm and hid in an ambulance where things got quite steamy. Schmitt, who has had female love interests on the show, came out as gay in the episode.
A few weeks after his public announcement, Borelli is still receiving the support of the fans of the show, who are now his fans too.
Now in its 15th season, the medical drama created by Shonda Rhimes is still going strong and maintains a huge fandom. And many in the LGBTI community love the series for its portrayal of different sexualities and gender identities.
READ MORE HERE:
https://www.gaystarnews.com/article/jake-borelli-greys-anatomy-coming-out-alone/#gs.TrfZ22E