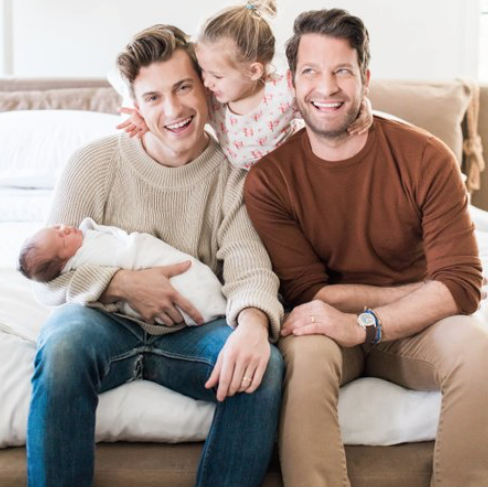 (Photo: Brent (L), Berkus and their children)
Nate Berkus inadvertently found himself the subject of a heated social media debate last week after reality TV star Derick Dillard assailed him and his family in a shocking tweet, reports HuffPost.
Dillard, who appears on TLC's "Counting On" and is married to Jill Duggar Dillard of "19 Kids and Counting" fame, retweeted a link last Friday to Berkus's show, "Nate & Jeremiah By Design," which airs on the same network. The interior design series is a collaboration between Berkus and his husband, Jeremiah Brent.
Dillard, however, blasted the show for "highlighting and celebrating a lifestyle so degrading to children." He seemed particularly offended that Berkus and Brent's daughter, Poppy Brent-Berkus, is featured in promotional images for the show's second season, which debuted April 7 on TLC.
READ MORE HERE:
https://www.huffingtonpost.com/entry/nate-berkus-derick-dillard-twitter_us_5ae9fab9e4b022f71a047cf7