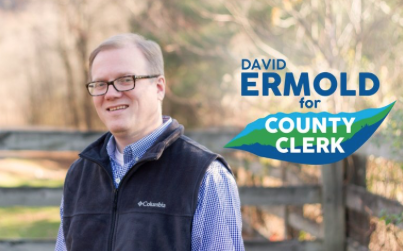 David Ermold, one of the men denied a same-sex marriage license by Rowan County Clerk Kim Davis in 2015, hopes to challenge her for the clerk's seat next year, reports The Herald Leader.
Davis set off an international furor when she denied a marriage license to Ermold and his partner, David Moore, despite a U.S. Supreme Court decision upholding the right for same-sex couples to marry.
Davis, who said providing the license violated her religious beliefs, continued to withhold the license, even after a federal judge ordered her to issue it, and was jailed briefly.
Read more here:
http://www.kentucky.com/news/state/article188302199.html#storylink=cpy