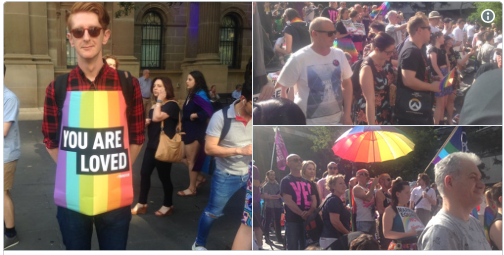 Australians have voted in favor of same-sex marriage in a historic survey that, while not binding, paves the way for Parliament to legally recognize the unions of gay and lesbian couples, reports The New York Times.
Of 12.7 million Australians who voted in the survey, 61.6 percent voted yes and 38.4 percent voted no, officials announced on Wednesday morning.
In calling for the national survey, Prime Minister Malcolm Turnbull sought public backing for a shift in social policy that many members of his Conservative Party oppose.
Mr. Turnbull voted yes, and urged other Australians to do so as a matter of fairness, seeking to blunt opposition from far-right members of his party.
READ MORE HERE: 
https://www.nytimes.com/2017/11/14/world/australia/yes-same-sex-marriage-gay.html