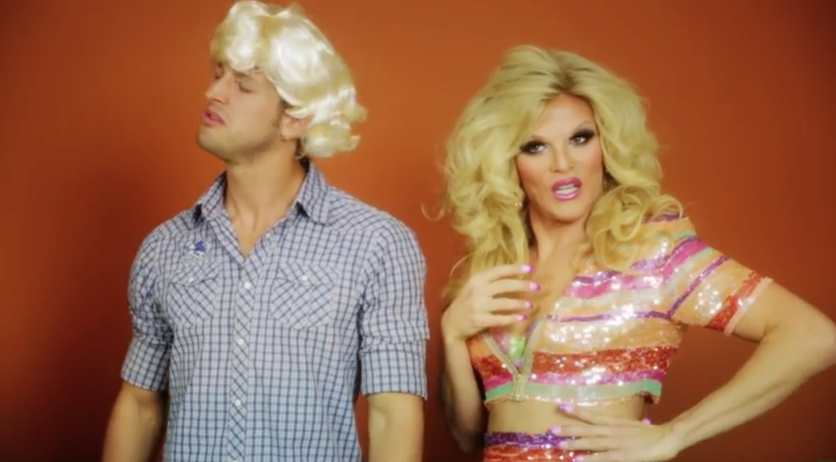 Season 2, Episode 2 of The WeHoans is Available on Willam Belli's YouTube Channel at https://youtu.be/1rQp-AD3a4g
The City of West Hollywood is getting the word out about preparedness for earthquakes and other disasters.
The City has released Season 2, Episode 2 of the YouTube series The WeHoans, which is available at https://youtu.be/1rQp-AD3a4g.
In this episode, drag sensations Willam Belli and Misty Violet seek out earthquake preparedness supplies, but find themselves stocking up in an unconventional (and inappropriate) supply room. Mayhem Miller and actor/comedian Drew Droege join in the adventure.
Season 2 of The WeHoans will offer-up four episodes in total, which will be centered on serious themes concerning preparedness and safety, nighttime safety, crimes of opportunity, and sexual assault prevention. Episode 2 follows the season launch of The WeHoans on Thursday, October 19, 2017 for The Great California ShakeOut earthquake drill and preparedness effort. The launch episode is available athttps://youtu.be/tnA40uYrTV4.
The WeHoans is a parody of the popular Saturday Night Live skit The Californians in which soap opera-like characters in platinum blonde wigs hilariously describe in hyper-detail how to navigate the freeways and streets of Southern California. The WeHoans aims to deliver serious messages wrapped in a humorous and entertaining format. Season 2 episodes serve as part of a multi-faceted Public Safety awareness campaign that blends with the City of West Hollywood's "Live, Work, Play, Be Safe" campaign on key public safety issues.
Season 1 of The WeHoans debuted in August 2015 to raise community awareness about a temporary closure of La Cienega Boulevard for construction and improvements. Historical episodes of The WeHoans can be viewed on Willam Belli's YouTube channel at https://youtu.be/2qnFyYD6vgg.
The City of West Hollywood provides helpful tips regarding emergency services and disaster preparedness. To find out more information, please visit www.weho.org/publicsafety.