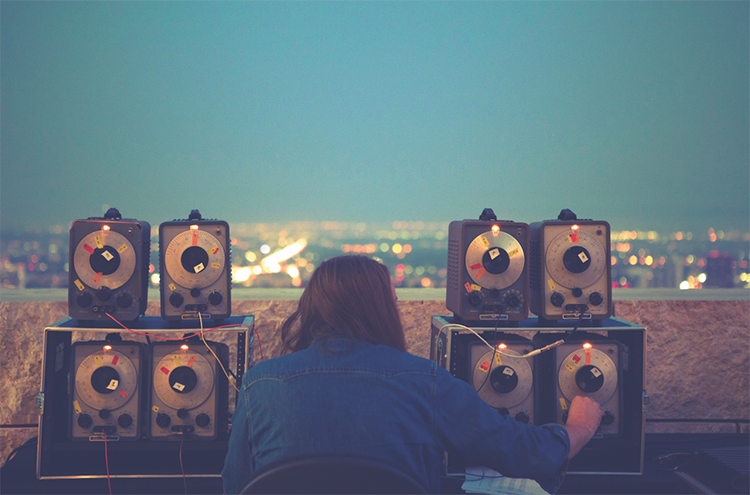 A summer series of interdisciplinary happenings, brings together Los Angeles-based artists to respond to the Getty Center's unique architecture and gardens and forge new connections to the collections and exhibitions.
July 14
Visual artist Molly Surno presents We of Me, a choreographed soundscape featuring Brian Chase of the Yeah Yeah Yeahs and 20 men who use musical hairbrushes to create a meditative composition and explore the intimacy of grooming; musician Sun Araw (aka Cameron Stallones) plays an experimental, psychedelic set; and The Institute for New Feeling, an artist collective that describes itself as "a research clinic committed to the development of new ways of feeling, and ways of feeling new," performs a site-specific project.
August 25 
Kenyatta A. C. Hinkle presents Exploring the Nowannago: Kentifrican Modes of Resistance with Tyler Matthew Oyer, a provocative performance that confronts contemporary issues including the Black Lives Matter movement and LGBTQ+ awareness; visual artist Scott Benzel, known for his analytical and sound-driven work, performs the site-specific Unauthorized Live Score; and Psychic Ills, a hypnotic psych-rock band of the cult-followed record label Sacred Bones, plays a set.
---
6:00 to 9:00 p.m.; free; no ticket required. For more information, visit getty.edu/360.