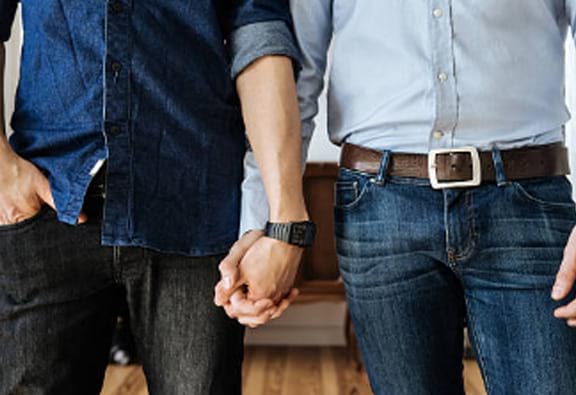 In a simple act of solidarity, same-sex couples and many others across the Netherlands have held hands this week to protest the beating of two gay men — an attack that shook a nation that has long prided itself on its tolerance, reports The Associated Press.
The beating in the eastern city of Arnhem was far from isolated in the Netherlands, long seen as one of the world's most welcoming to same-sex couples. The city's mayor conducted the world's first gay marriages in 2001.
But it has touched a raw nerve in this nation whose tolerance on other fronts has eroded in recent years with the rise of anti-Islam and anti-immigrant populism and a crackdown on the country's famed liberal drug policies.
On Wednesday evening hundreds of people walked hand-in-hand through the streets of Amsterdam to express solidarity with the victims of the beating in the early hours of Sunday.
Police said the men told officers they were verbally abused by a group of youths because they were walking hand-in-hand over a bridge. In the confrontation that followed, both men were injured, and one had his front teeth smashed out.
"I find it really absurd, unbelievable, and this is feeling like we are going backwards," said Sjag Kozak, an Israeli who married his husband in Amsterdam and has lived in the freewheeling Dutch capital for 21 years. "So that's why we're here: To make a statement to let people know that we are moving forward and not going backwards."
A well-known magazine publisher and journalist, Barbara Barend, triggered the action when she appealed on Twitter: "Can all men (hetero and homo) please just walk hand in hand this week …"
That sparked the viral hashtag "allemannenhandinhand" (all men hand-in-hand,) with everybody from the Dutch deputy prime minister and finance minister to sports stars and TV personalities posting pictures of themselves holding hands.