MAYOR LINDSEY P. HORVATH SWORN-IN
The City of West Hollywood held its annual City Council Reorganization and Installation meeting last month. Los Angeles Mayor Eric Garcetti attended the ceremony to swear in Councilmember Lindsey P. Horvath as the City's new Mayor. Screenwriter, producer and director Dustin Lance Black, swore in Councilmember Lauren Meister as the City's new Mayor Pro Tempore. Former Council members Abbe Land, Valerie Terrigno, Jeffrey Prang (now L.A. County Assessor) and Paul Koretz (now an L.A. City Council member) also attended the ceremony.
---
PALM SPRINGS HOT RODEO
The City of Palm Springs hosted the 2015 Hot Rodeo and County Fair. The LGBT rodeo circuit event took place the weekend following White Party weekend from April 30th to May 3rd. The annual rodeo festival is produced by the Greater Palm Springs Chapter of the Golden State Gay Rodeo Association (GSGRA). The event welcomed hundreds of rodeo enthusiasts and fun-seekers for a full weekend of dancing, drinking, pool parties, contests and a real country fair.
For more information, visit palmspringsrodeo.org.
---
DIRK SHAFER'S DEMISE: METH, COCAINE
The L.A. County Coroner's office revealed that former Playgirl Man of the Year model, Dirk Shafer's death was caused by dangerous mixture of methamphetamine and cocaine toxicity.
WEHOville reports that Shafer also suffered from hypertensive cardiovascular disease, which may have also contributed to his untimely death.
Shafer, 52, was found dead in his car at 1350 Laurel Ave in West Hollywood, between Fountain Ave and Sunset Blvd on March 5.
Shafer gained national attention for being named Playgirl's "Man of the Year" in 1992. He later directed and starred in the 1995 film called "Man of the Year" where he gave a fictional account of a gay man who had to deny he was gay.
Shafer was buried at Hollywood Forever Cemetery in early April at a private ceremony attended by his family.
---
WEHO SPECIAL MUNICIPAL ELECTION
The City of West Hollywood will hold a Special Municipal Election on Tuesday, June 2, 2015. This will allow the Citizens of West Hollywood to elect one member to the City Council to fill the current vacancy. The elected Councilmember will serve out the balance of the current term ending March 2017.
Visit the city's website (weho.org) for a list of qualified candidates as they appear on the ballot, their contact list and other election information.
---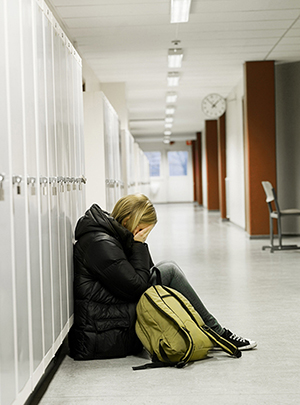 LB STUDENTS: DAY OF SILENCE
Local Long Beach students were among thousands globally taking a vow of silence last month on April 16 to raise awareness about the bullying of lesbian, gay, bisexual and transgender youth, reports Long Beach Press Telegram.
Students at the University of Virginia launched the Annual Day of Silence in 1996. Four years later, the Gay, Lesbian and Straight Education Network became an organizing sponsor of the event.
Two-thirds of LGBT youth hear homophobic remarks in school, while 85 percent have been verbally harassed in school, according to GLSEN's National School Climate Survey.
---
SAN DIEGO ADDS GENDER IDENTITY
Early last month, San Diego City Council approved an amendment to add gender identity and gender expression as types of unlawful discrimination to the City of San Diego's Nondiscrimination in Contracting Ordinance, reports San Diego Gay & Lesbian News.
Gender identity refers to both an individual's sense of self regarding characteristics labeled as masculine, feminine, both, neither or in-between.
Gender expression means a person's gender-related appearance and behavior whether or not stereotypically associated with the person's assigned sex at birth. The State of California Government Code includes both as protected classes for purposes of employment.