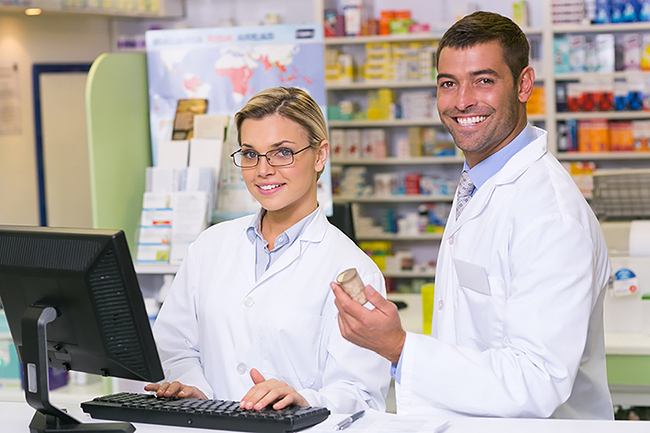 BEVERLY HILLS  MEDICAL PLAZA PHARMACY
Specializing in HIV/AIDS medications and care.
Beverly Hills Medical Plaza Pharmacy (BHMPP) is a family owned and operated community pharmacy. Established in 1992, they saw the need for a location that would provide general pharmaceutical services with individualized and personal care for both patients and practitioners.
"As one of the first pharmacies in the area to specialize in HIV/AIDS medications and care, we pride ourselves on understanding the needs and concerns of our patients while ensuring complete patient confidentiality," says patient liaison, Lisa Goldstein.
"While the Affordable Care Act, or informally known as ObamaCare, prohibits insurance companies from discriminating against pre-existing conditions, they have found multiple avenues to exploit a patient's disease state by enforcing barriers to quality care," reveals Goldstein.
"Unfortunately, the majority of our HIV/AIDS patients, in addition to those seeking PrEP/PEP, have been faced with barriers with their medication regimens. Fortunately, I have a great team behind me at the pharmacy to fight issues against insurance companies and work with doctors to find cost-effective and quality-driven solutions."
Located in the same building as Pacific Oaks Medical Group and Robertson Diagnostic Center, the pharmacy makes it quick and easy for you to get your prescriptions filled.
Most prescriptions are ready within 5 to10 minutes, and the pharmacy accepts and actively searches for manufacturers coupons to minimize medication costs for all of their patients.
BHMPP offers convenient delivery or shipment to your home or office, and nationwide shipment of medications by express overnight delivery.
---
Beverly Hills Medical Plaza Pharmacy (BHMPP) is located at 150 N. Robertson Blvd., Suite 104 in Beverly Hills. Call them at 310.657.5551. For more info visit their web site: www.bhmpp.com.