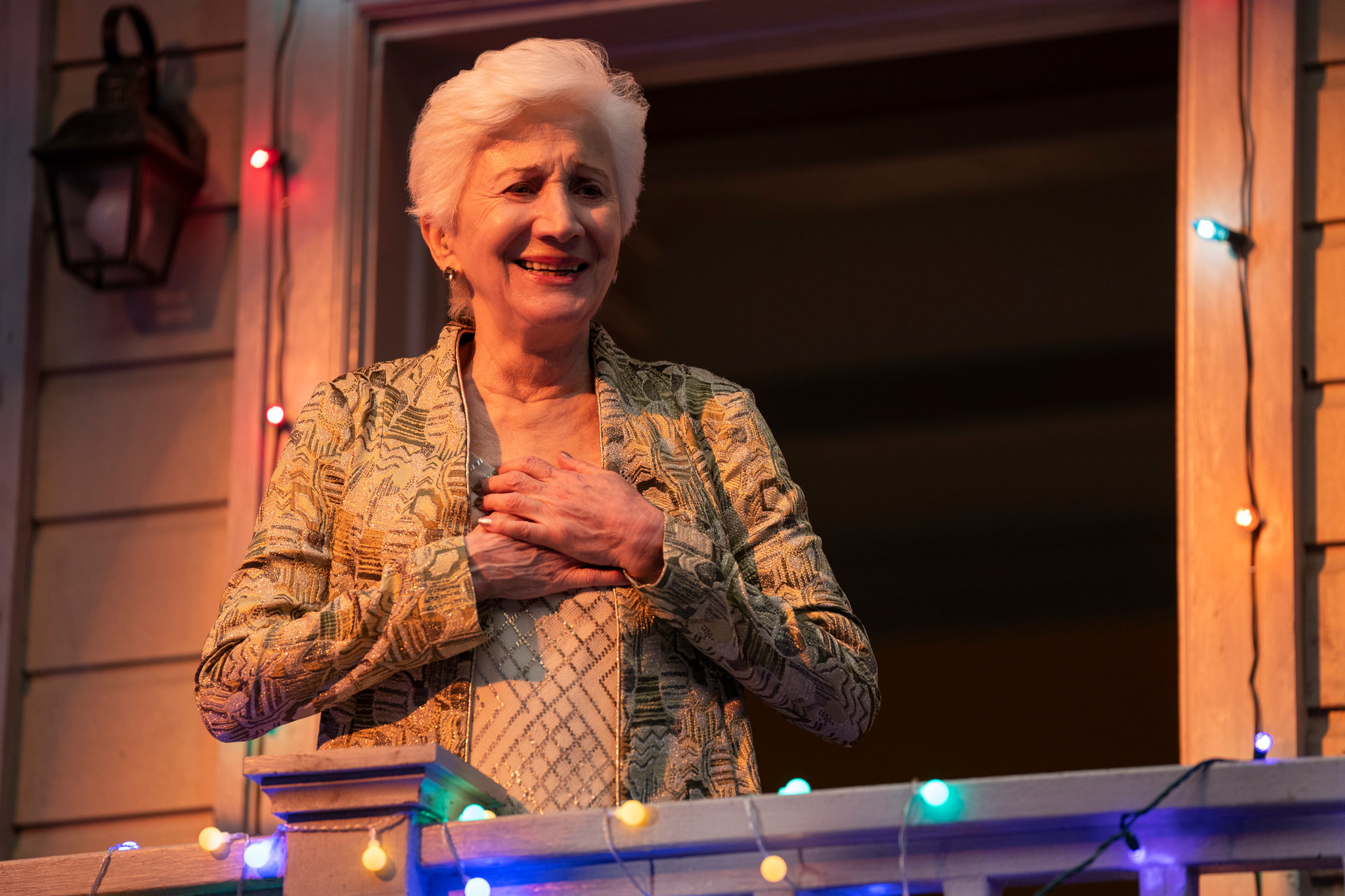 Photo Courtesy Of Alison Cohn Rosa/Netflix
Olympia Dukakis, an Oscar-winning actress for her role in "Moonstruck," died Saturday in New York City, reports CNN. She was 89 years old.
"After many months of failing health she is finally at peace and with her
Louis
," her brother
Apollo Dukakis
posted on Facebook
. Her agent,
Allison Levy
, also confirmed her death to
CNN
.
Dukakis died at her home with her daughter Christina Zorich "by her side," the family said in a statement.
"Olympia Dukakis has departed our company," George Takei posted on Twitter.  "We were Moonstruck by her, as she told us great Tales of the City. A true Steel Magnolia within a more common forest. Ah, what a life force, her later years her best. Rest now among the heavens, Olympia."
READ MORE HERE: