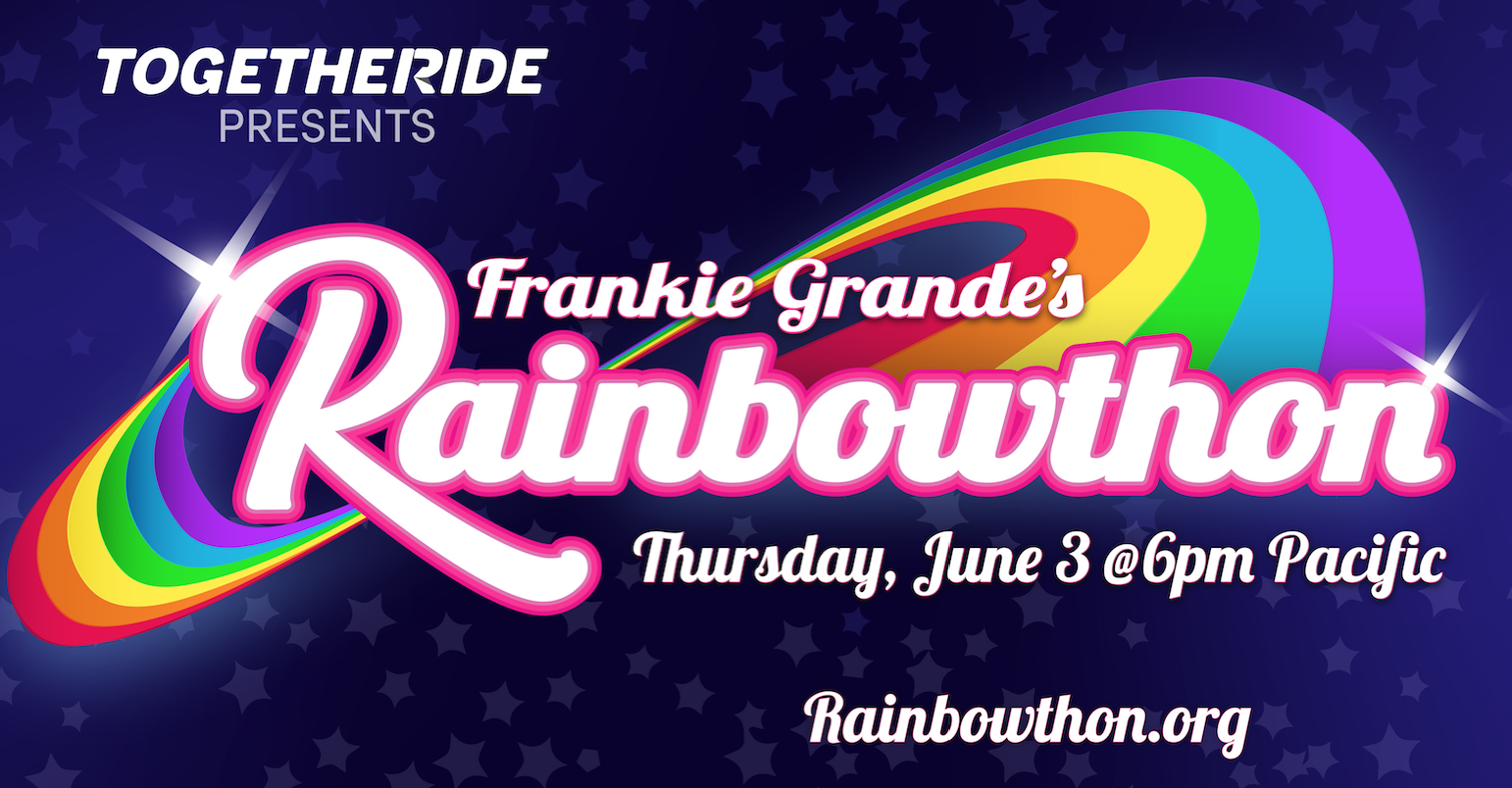 On Thursday, June 3, beginning at 6 p.m. PT (9 p.m. ET), TogetheRide presents Frankie Grande's second annual Rainbowthon!
The concert will be streamed live across the Los Angeles LGBT Center's social media platforms with proceeds benefiting the Center's life-saving and life-enhancing programs and services impacted by the ongoing COVID-19 pandemic.
Hosted again by dancer, performer, and influencer Grande, the virtual concert will include performances and appearances by some of the Center's notable supporters: JoJo Siwa; Jewel; Alexandra Billings; MacDoesIt; Chaunté Wayans; Gizzle; Jasmine Davis; Shoshana Bean; Alyson Stoner; Laith Ashley; Rayvon Owen; R.K. Russell & Corey O'Brien; Kenton Chen; and Shea Diamond—just to name a few. Additional talent to be announced!
The event takes place on Thursday, June 3, 6 p.m. PT (9 p.m. ET).
Watch the livestream at rainbowthon.org