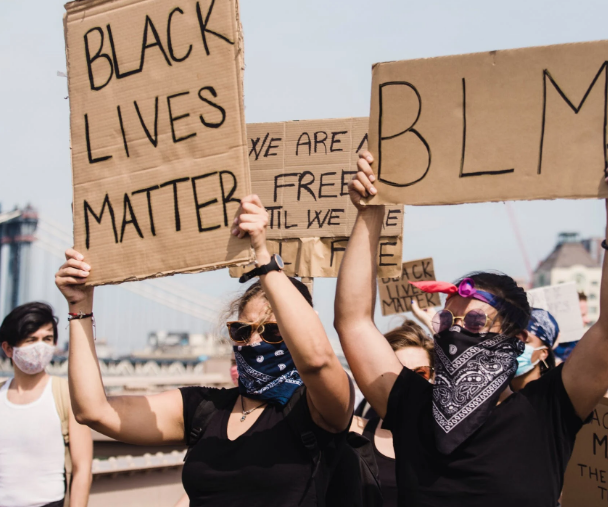 Opposing demonstrators gathered at the Huntington Beach Pier on Sunday, April 11, as Black Lives Matter supporters came out to condemn a planned "white lives matter" demonstration that was promoted in leaflets touting the Ku Klux Klan, reports The Press-Enterprise.
At least 300 people gathered in Downtown Huntington Beach, on either side of Pacific Coast Highway, by early afternoon, and several skirmishes broke out. 
The "White Lives Matter" rally ostensibly started at 1 p.m. Its mission statement, according to posts on Telegram: "To revive the White Racial Consciousness and to unify White People against white hate. A show of support for White victims of interracial crime."
That drew the ire of a local Black Lives Matter leader and organizations throughout the U.S. that monitor white supremacy and hate speech.
"We are united in Huntington Beach against racism and hate," Tory Johnson, founder of Black Lives Matter Huntington Beach, announced on Facebook. "White supremacy is not welcome here and we will do everything possible to prevent this rally and defend our community from racist terrorism."
READ MORE HERE:
Unlawful assembly declared as 'white lives' demonstrators clash with protesters in Huntington Beach