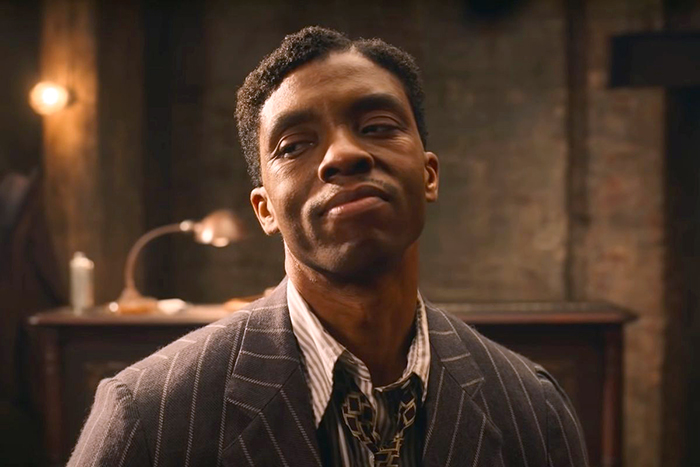 Pop culture aficionado and trivia show heart-throb Louis Virtel's Oscar predictions
BY ALEJANDRO CERVANTES
There's a reliable pattern to Hollywood's movie calendar—Oscar picks start trotting out in August, the fall months inundated with award show hopefuls, the front runners clear by December. Yet 2020 was…anything but reliable. If we learned anything, when in doubt turn to the experts. 
Multi-hyphenate pop culture aficionado, Oscar correspondent and trivia show heart-throb Louis Virtel weighs-in with his Oscar predictions, helping make sense of a year that was anything but conventional.
NOMADLAND
Everyone agrees Nomadland is amazing, and I think it's my favorite movie of the year. There's a flow to it that's very specific unpretentious, even though it is extremely beautiful.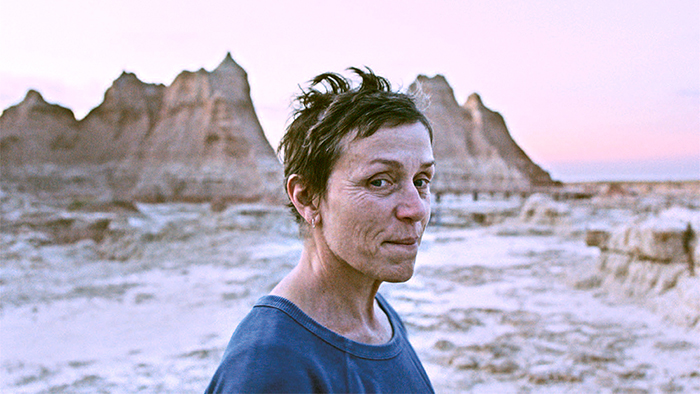 FRANCES MCDORMOND, NOMADLAND
I find her so ahead of the pack in the Best Actress field. Frances McDormond gives a performance that we knew she could give; but at the same time, it was revelatory because she's working at a level that so many people are not. I think Frances McDormond is better here than anything we've seen her in previously—including Fargo and Olive Kitteridge.
HILLBILLY ELEGY
Nobody would ever say it's above a C-, but Glenn gives a B+ performance, and for me: good enough! Please give it to her! I'm stressed out about another potential match up between Olivia Colman and Glenn Close! How much can a man take? And, by the way, I was an Oscar correspondent last year and I all but said to Glenn "go and win that Oscar"!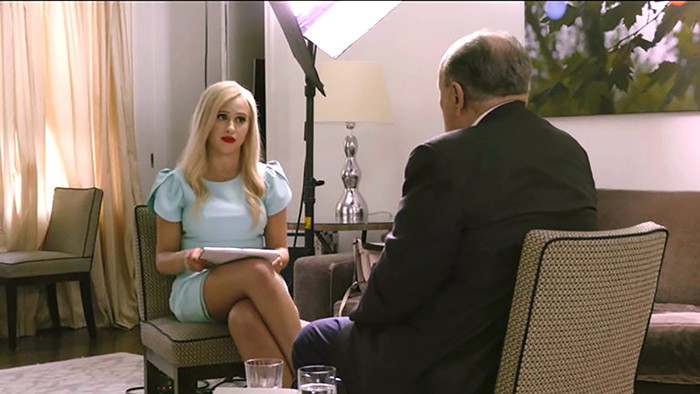 MARIA BAKALOVA, BORAT SUBSEQUENT MOVIEFILM
It's an interesting year, there's all sorts of factors at play that make everyone a wild card. I can't think of a nomination that would compare to Maria Bakalova. I have to change the rubric for how I even think about the Oscars! It requires a lot of hard thinking on my part and I don't appreciate that burden. But I think it would be a good move on the Academy to nominate her.
PROMISING YOUNG WOMAN
I'm a longtime fan of Carey Mulligan, she has a reserved intelligence I need in younger actors. For me personally, I don't want to confuse liking the goals of this movie with liking the execution of this movie. I think what it wants to do is represent the retaliatory feeling people have towards predatory men in a flashy and eye-catching way, which is rad and I'm glad people are connecting with it. But the movie is going for provocative and coming up a little bit insufficient. I would describe it as a two and a half star movie.
ELLEN BURSTYN, PIECES OF A WOMAN
Still giving us terrific work.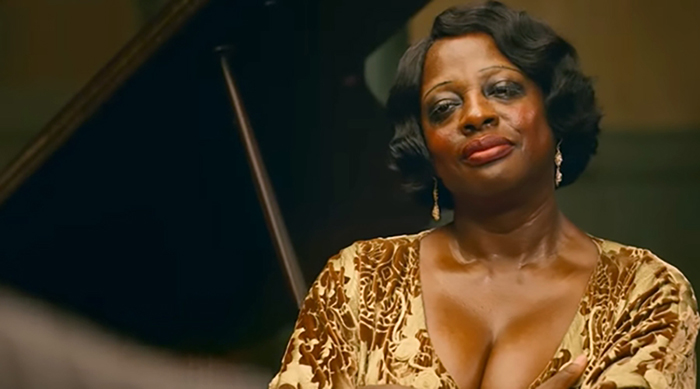 VIOLA DAVIS, MA RAINEY'S BLACK BOTTOM
For one thing, Ma Rainey is a small-ish role. Which is interesting because her role in Fences was deemed too large for a supporting role, and now the opposite is happening. That said—not a Viola Davis character we've seen! She has a slurring, self-position that's not often actualized in such a gritty character. Her performance reminds me of live theatre. She's somebody who should have a best actress Oscar, I'd be blown away if she doesn't have one in the next 10 years.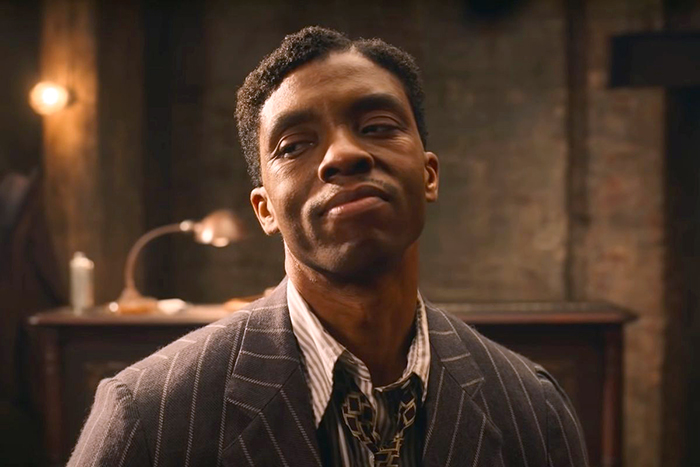 CHADWICK BOSEMAN, MA RAINEY'S BLACK BOTTOM
There's a high degree of difficulty to that role, because this is a movie where people are just sitting around talking. I would be surprised if he didn't win.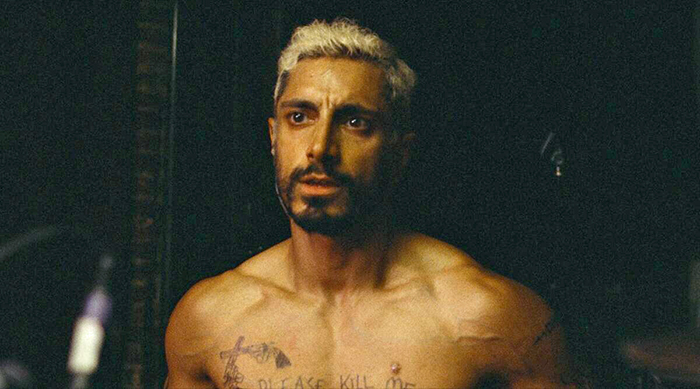 RIZ AHMED, SOUND OF METAL
That movie starts off and you'll wonder if you'll be able to handle it. He loses his hearing and you're trapped in a nightmare basically. His reckoning is so adult and his feelings are so palpable, it took me somewhere I didn't expect and he went somewhere I didn't expect. I really root for the journey of a performance, and the A to Z of his performance is the most exciting this year.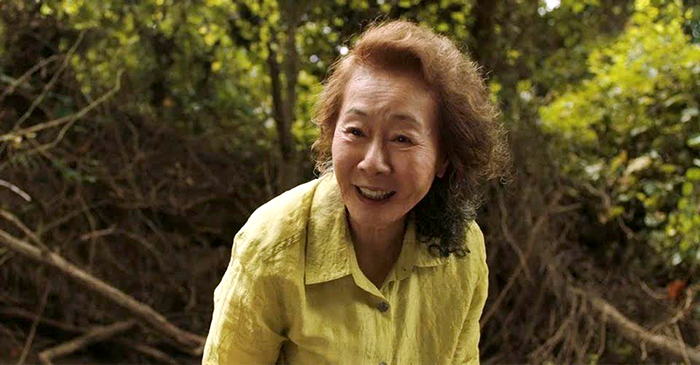 YUH-JUNG YOUN, MINARI
Hilarious. Real. I've probably used the phrase 'unpretentious' already, but she feels like she's your grandmother. She hits that really particular cinematic mix of funny, true, banal and relatable. I found it a very lived-in performance.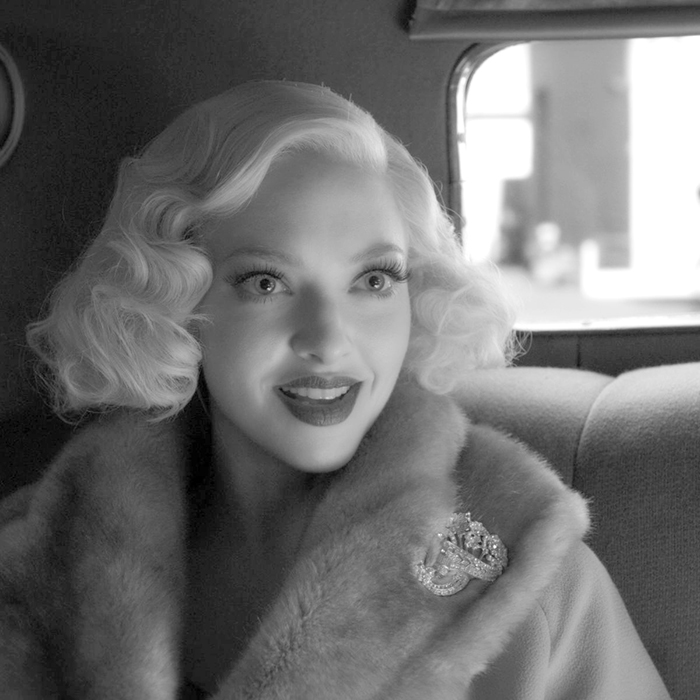 MANK
I would consider myself a David Fincher fan! Loved Gone Girl. Dragon Tattoo. Every Madonna video you've ever cared about. But the stakes of it weren't interesting to me. Even Amanda Seyfried, who apparently gives the performance of her career, gives a typical Oscar performance: "I have a quirky personality and you're not gonna bring me down!"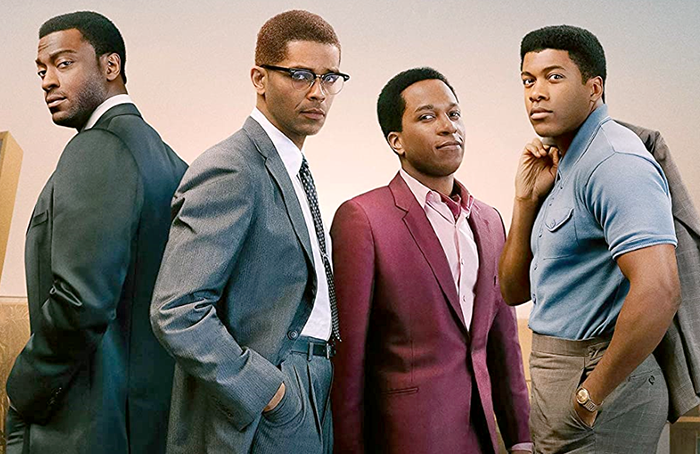 ONE NIGHT IN MIAMI
The movie gets better as it goes along, I just feel its a little too parlor room for a nomination. I feel like [director] Regina King will be snubbed.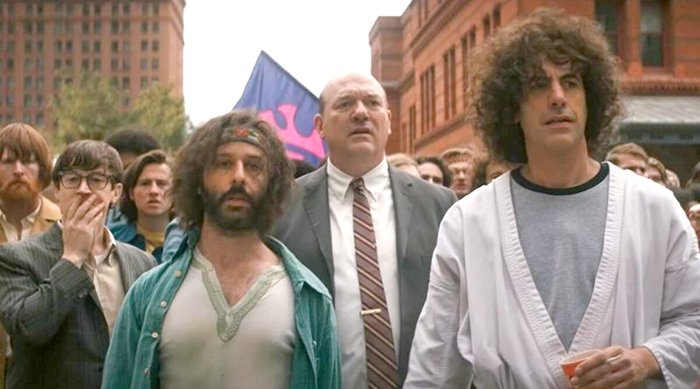 THE TRIAL OF THE CHICAGO 7
It's certainly the most written. You remember the urgency of the dialogue and the stylized characterizations really well. And I feel that those two things lead to a screenplay win. Utterly Sorkin—esq. I think Sacha Baron Cohen is excellent, and I think Mark Rylance is fabulous too. Not in love with Eddie Redmayne, I always feel like he picks a couple of hard mannerisms and really drags them out for an entire movie—for this he's leaning over on one hip, like he's a cool rugged liberal. Some people are obsessed with this movie, I give it a B-.
THE FATHER
If anything, the low buzz works in the movie's favor because the film gets more powerful as it goes along. To me, it feels like an ideal movie from the 1950s in that it could've been a play. It tackles a psychological issue really harrowingly. You feel like you're in [Anthony Hopkin]'s mind—which is not a place you want to be. I really loved The Father, it's just super sad. It's not like watching "Romy and Michelle."