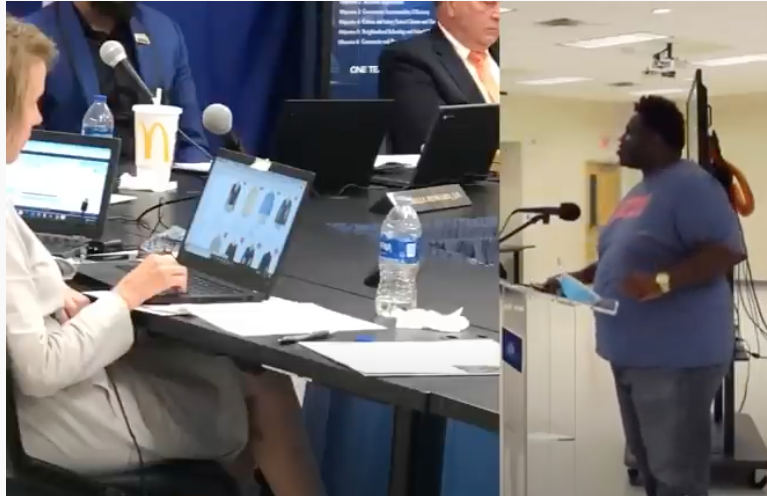 Baton Rouge activist Gary Chambers Jr. called out school board member Connie Bernard for online shopping during a public meeting about changing the name of a school named for Confederate general Robert E. Lee, reports Towleroad.
"You should walk out of here and resign and never come back," said Lee, "because you are the example of racism in this community. You are horrible."
Bernard had also made remarks defending Lee, "saying those offended by the name of Lee High should 'learn a little bit more about' Confederate General Robert E. Lee, for whom the school is named, and discover that he eventually freed all his slaves."
Robert E. Lee was an incredibly brutal slave owner, read more about that here.
WATCH: