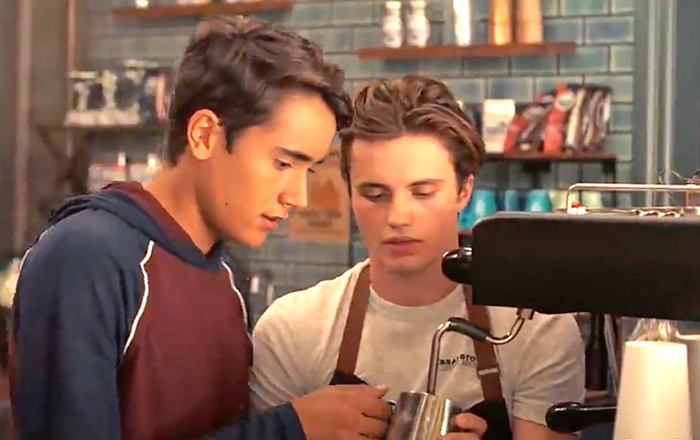 SIMON SAYS
The show Love, Victor based on the 2018 film Love, Simon, launches next month.
BY ORLY LYONNE
Hulu's upcoming Love, Simon follow-up series, Love, Victor is set to premiere on June 19.
The series, inspired by the praised 2018 film, centers on Victor (Michael Cimino), a new student at Creekwood High School, the high school featured in the movie, on his own journey of self-discovery, facing challenges at home, adjusting to a new city, and struggling with his sexual orientation.
Cast also includes Ana Ortiz, James Martinez, Isabella Ferreira, Anthony Turpel and newcomer Mateo Fernandez.
Hailed for its LGBTQ inclusivity, the 2018 Love, Simon, based on Becky Albertalli's young adult novel Simon vs. the Homo Sapiens Agenda, is a coming-of-age film about Simon, a closeted gay teen growing up in the suburbs of Atlanta.
The show is narrated by Love, Simon star Nick Robinson.