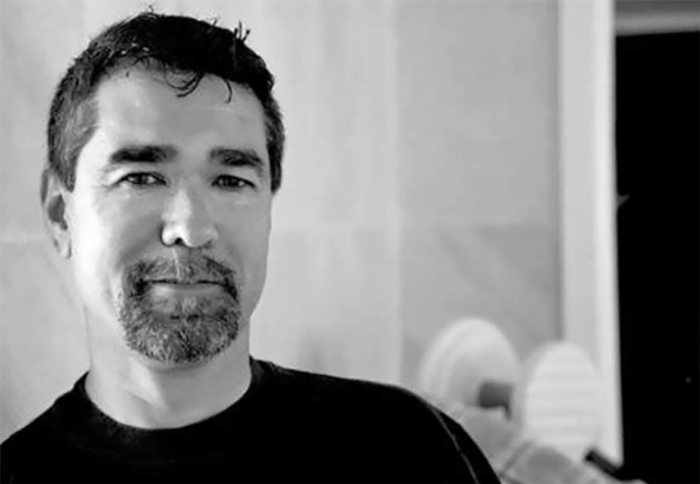 LOS ANGELES
GARRY BOWIE, EXECUTIVE DIRECTOR OF BEING ALIVE, DIES OF COVID-19 COMPLICATIONS. RIP
We are very saddened to report that Garry Bowie, the executive director of Being Alive Los Angeles, died last month due to lung complications after testing positive for COVID-19.
Being Alive is a nonprofit organization that focuses on the mental health and wellness of people living with HIV and AIDS.
Bowie was also a former director of the Long Beach AIDS Foundation, and he was active in the leather community, notably as an archivist for Satyrs Motorcycle Club. He was named Man of the Year by the Long Beach Lambda Democratic Club in 2008, and he received the Fundraiser of the Year award from Southland Honors in 2010.
LOS ANGELES
MOURNING THE PASSING OF LGBTQ ACTIVIST PHYLLIS LYON
In response to the death of the iconic LGBTQ activist and journalist Phyllis Lyon, who co-founded the nation's first lesbian organization Daughters of Bilitis, the LA LGBT Center's Chief of Staff Darrel Cummings issued the following statement: "There are many who can rightfully claim that they helped build the modern movement for LGBTQ rights. But among those many pioneers, there are few who can claim so central a role as Phyllis Lyon and her wife Del. While the loss of Phyllis makes this a profoundly sad day, I hope we can focus on the groundbreaking impact she and Del had on our community from the founding of the Daughters of Bilitis to their hard-fought battles to transform the National Organization for Women (NOW) into a lesbian-inclusive organization and their activism on behalf of LGBTQ seniors."
LOS ANGELES
CENTER RESPONDS TO TRUMP'S SUSPENSION OF GREEN CARDS
In response to President Trump's announcement last month that he is temporarily banning new immigrants from obtaining permanent status in the United States—also known as green cards—for 60 days amid the COVID-19 outbreak, the LA LGBT Center Chief of Staff Darrel Cummings issued the following statement:
"This is one more deplorable and senseless attack on immigrants to stoke the President's base at a time when he should be working on a national plan to massively increase testing for COVID-19 and provide personal protective equipment to frontline medical and emergency response workers.
"It's time to stop scapegoating immigrants and start seriously addressing this epidemic—one that has killed tens of thousands of our family members and friends in this country."
 WEST HOLLYWOOD
NETFLIX PREMIERES CIRCUS OF BOOKS DOCUMENTARY
Streaming service provider Netflix, premiered the "Circus of Books" documentary last month. The film had its Los Angeles premier at Outfest last year. The documentary follows the family life of Karen and Barry Mason, who in 1976, fell on hard times. They answered an ad in the LA Times, by controversial pornographer Larry Flynt, who was seeking distributors for his Hustler Magazine. What was supposed to be a brief sideline gig, led them to become fully immersed in the LGBT community as they took over the local Circus of Books adult bookstore. A decade later, they became the biggest distributors of gay porn in the US.
PALM SPRINGS
WHITE PARTY GOES VIRTUAL
Jeffrey Sanker's White Party Palm Springs went virtual last month via a live stream on Facebook. White Party Live offered a digital concert over a span of two days on April 25 and 26, with a lineup of six DJs. Three DJs performed on the event's Facebook page each night with one-hour long sets. There were photo slides of past party moments and shirtless men from all over the world with stay at home messages. Some celebrities also popped up on the feed. RuPaul's Drag Race alumnus Changela made an appearance, as well as singer Meghan Trainor, who was scheduled to do a live performance during White Party's T-Dance, before the event was canceled due to the COVID-19 pandemic.