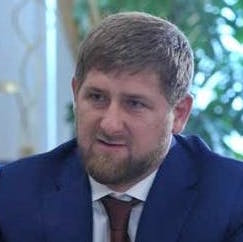 Ramzan Kadyrov, head of the Chechen Republic, has been rushed to a Moscow hospital with symptoms of coronavirus infection, reports LGBTQ Nation.
Chechnya is part of the Russian Federation and Kadyrov was installed by Russian President Vladimir Putin.
Kadyrov has overseen a horrific "purge" of LGBTQ people in the past few years. Gay men and transgender people have been tortured and murdered at the hands of authorities.
READ MORE HERE:
https://www.lgbtqnation.com/2020/05/chechnyas-leader-responsible-gay-purge-rushed-moscow-hospital-coronavirus/