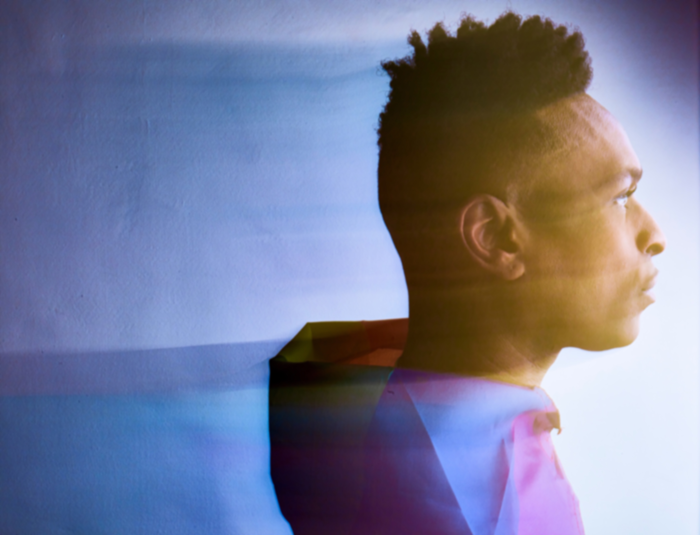 "Hollywood Houseboys" creator Ryan Hope on making a gay reality series, misgendering in the LGBTQ community and dealing with a tragedy
BY MARK ARIEL | PHOTO BY REESE SHERMAN PHOTOGRAPHY
Producer, director, writer, dancer and actor Ryan Hope (creator of the gay reality series "Hollywood Houseboys") reveals, in an interview with THE FIGHT, that he was drawn to filmmaking after  being stereotyped for years as a dancer and an actor.
"The industry reinforced the hetero-normative narrative by constantly asking me to 'tone it down,' 'butch it up' or be 'less over the top.' These were all code for 'girl, you're too gay!' So I started seeking out gay characters and roles. Most of them were in independent projects. Independent projects might have less funding and lower to little to no pay but I was happy and honored to be booked and included."
Hope, born in Los Angles and raised in the Inland Empire, says that he grew tired of struggling.
"I decided that if I wanted longevity in this business and a real chance at having a successful career I was going to have to go places that I've never been to and do things that I never did. So I took a chance on myself and enrolled into film school… I wanted to be in control and create content that is more aligned and with the stories and values of my LGBTQIA community."
"A couple of years into film school I was awarded my with my associates degree. I was itching to create something with my childhood best friend Domonique Newburn—a transgender female of color," reveals Hope.
"At the time we were looking at the programming that was being aired on cable, broadcast, and network and didn't really see anything that we could identify with in terms of what we we're going through in our lives. At the same time Domonique was embarking on her transition while navigating the dating, and all the milestones, obstacles, and drama that was deriving from it…"
"We saw the 'Real Housewives' franchises hit the small screen and that just sent us over the top! Forget these housewives that live in these million dollar homes married to these million dollar moguls!What about the 'Houseboys' (since we weren't allowed to legally marry during that time)? Gay people of color are trying to manage their relationships, their friendships and their career. The Housewives seem to already have it made—but us? It was all new to us. We weren't rich and married to millionaires (yet)."
"We were broke but trying to figure our lives out. Lives that we had not seen fully play out in a positive, honest portrayal on television. We were Hungry for Fame, Hustling for Money but Hopeful to Make-it! We were 'Hollywood Houseboys!'"
"In hindsight," says Hope, "the title of our show complicates and misgenders the transition that Domonique embarked on at the onset of filming to align her female gender identity. I want to publicly apologize to Domonique and the Trans Community as this is not something that I want to perpetuate."
"Misgendering is a significant issue within the community and I'm trying to be a better ally by recognizing my mistake and better educating myself and others on the right way to address these types of issues going forward. When this show was first conceived—and I'm being 100 % honest—I was unsophisticated with knowing all of the proper terms that are becoming more streamlined now…"
"Domonique and I would always joke about 'Hollywood Houseboys' being docu-reality television with a TWIST (and she would be the twist). So I wrote the treatment and set out to land some pitch meetings. Originally we just wanted to sell the idea and then produce the show in a Creator/Executive Producer(s) capacities. Our management team advised to shoot a sizzle reel to give a better overview of the content and types of characters. So Domonique and I gathered a few more our friends that fit the bill as cast members: Curtis J, and his longtime partner Vince. And Antwaun Hoskin who is single but looking for love—rounded our the cast."
"When the sizzle dropped it went viral! Mainstream blogs picked up on us and started to feature us on their sites and reach out to us for interviews and asking when were the episodes going to start streaming. So I decided to produce the show independently until the right opportunity came along. After delivering a few episodes a couple well known production companies started to engage with us and take meetings… Domonique was always pondering a strategic next to get more and more viewers."
"And then at the height of production—Domonique was brutally murdered. She was stabbed to death and then robbed in her own home. I was heartbroken. Ironically Domonique's murder made international news headlines. When we set out to document our lives for reality TV  we never once thought we'd make headlines in that way. At the cost of her life.  I was in shock. In fact I was in shock for a  couple years. I let the show go dark and vowed that I would never return back to it if Domonique was not by my side as my producing partner. I went back to film school. Completed my degree. Graduated and went eight months without work. I even moved all the way to Atlanta looking for work to reestablish myself in the industry. Two months after I settled into Atlanta my father passed away in California. I immediately picked up and moved back to be closer to my Mom. A week later I landed my first 'real' job with a production company based out of Beverly Hills. I also decided to go back into production on 'Hollywood Houseboys'—this time in Domonique's honor." 
---
Check out the latest episodes of "Hollywood Houseboys" on their Youtube channel: "HOLLYBOYS LA." Follow Hollywood Houseboys" on IG: @Hollyboys_LA.  Follow Ryan Hope on IG: @aGlimmerofRyanHope.