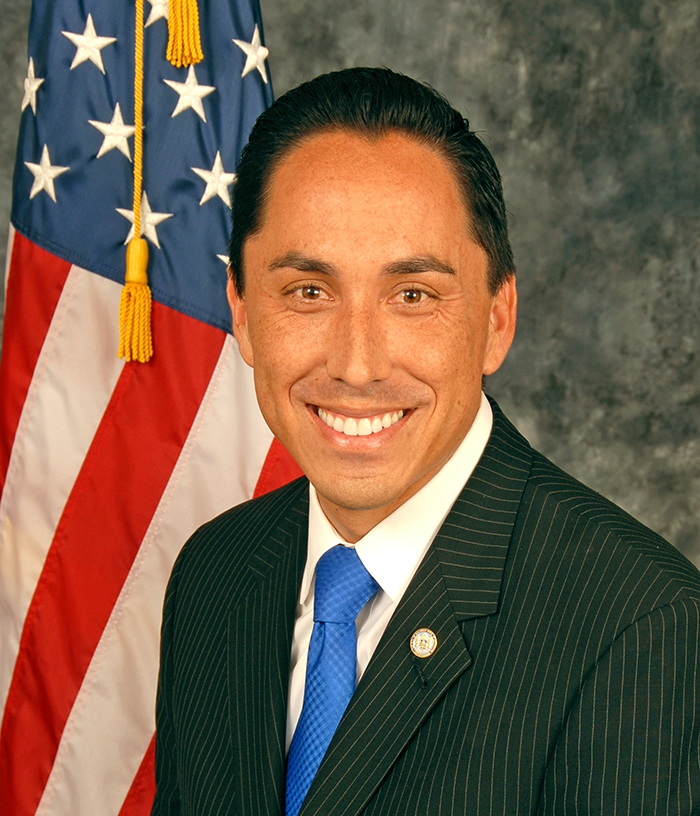 SAN DIEGO
TODD GLORIA FIRST OPENLY GAY CANDIDATE IN SD MAYORAL PRIMARY
Todd Gloria, a 41-year-old Democratic assemblyman, recently won the most votes in the mayoral primary in San Diego with nearly 79,000 votes, or 40,2% of the total vote, possibly making him the first openly gay male mayor in San Diego, California's second largest city. Gloria served two terms on the city council, including council president and interim mayor. He describes himself as California's first "Native American-Filipino-Latino-LGBT assemblyman." The lifelong resident of San Diego focused his campaign on various infrastructure issues such as homelessness, affordable housing and public transportation.
LOS ANGELES
A MESSAGE FROM THE LA LGBT CENTER
In order to help protect their clients and the community, the LA LGBT Center has currently restricted youth and senior programming to lunch services and critical needs and are postponing large gatherings.
Service hours at their McDonald/Wright location are now 8 a.m. to 5 p.m. Monday through Friday. The Pharmacy is open 8 a.m. to 5 p.m. Monday through Friday and 10 a.m. to 2 p.m. Saturday. Center WeHo is open 11 a.m. to 2 p.m.
Everyone entering the building is being screened for COVID-19. More Information at: www.lgbtnewsnow.org/stay-informed-stay-healthy
ORANGE COUNTY
2020 AIDS WALK ORANGE COUNTY GOES VIRTUAL
Radiant Health Centers has decided to host the 2020 AIDS Walk Orange County as a two-month long "virtual" fundraising walk from Wednesday, April 1, to May 30, 2020. The virtual walk will support Radiant Health Centers staff who continue to meet the needs of vulnerable clients during the COVID-19 pandemic. All funds raised go towards helping Radiant Health Centers fulfill its mission of preventing the spread of HIV and improving the lives of people affected by HIV/AIDS in Orange County. Participants are encouraged to share photos and videos of themselves walking, riding, hiking or running in or around their neighborhood or even working out from the comfort of their home. Then share posts that tag Radiant Health Centers and use the hashtag #AIDSWALKOC on Facebook, Instagram and Twitter.
WEST HOLLYWOOD
MAYOR JOHN D'AMICO TESTED POSITIVE FOR COVID-19
West Hollywood Mayor John D'Amico tested positive for coronavirus (COVID-19). The mayor said he felt sick on March 16 with a cough and fever. He tested for COVID-19 on March 17 and on March 18 the results came out positive. He self-quarantined upon learning the results. The City of West Hollywood immediately sent out a press release to inform the community of his diagnosis. City Manager Paul Arevalo issued an order for all staff members to leave work. City facilities were closed to the public and staff were transitioned to work-from-home schedules for continuity. All City facilities went through immediate sanitization procedures. D'Amico was well enough to go for a stroll with his dogs by March 29 with the approval of his doctor and a LA County DHS surveillance person, who both said that his period of isolation was over based on the recently released LA County guidelines for people infected with COVID -19. He continues to stay at home in social-isolation during the pandemic.
PALM SPRINGS
WHITE PARTY RE-SCHEDULED TO HALLOWEEN NIGHT
Jeffreys Sanker's White Party has been re-scheduled to Halloween night as a result of the COVID-19 pandemic. The event widely considered the largest gay dance music festival in the nation, will become a White Party Halloween Festival. The move puts White Party in direct competition with West Hollywood's Annual Halloween Carnival taking place on Saturday, October 31, 2020. Tickets already purchased for the event that was scheduled in April are non-refundable, however they are transferable for those who are not able to attend on the new dates.