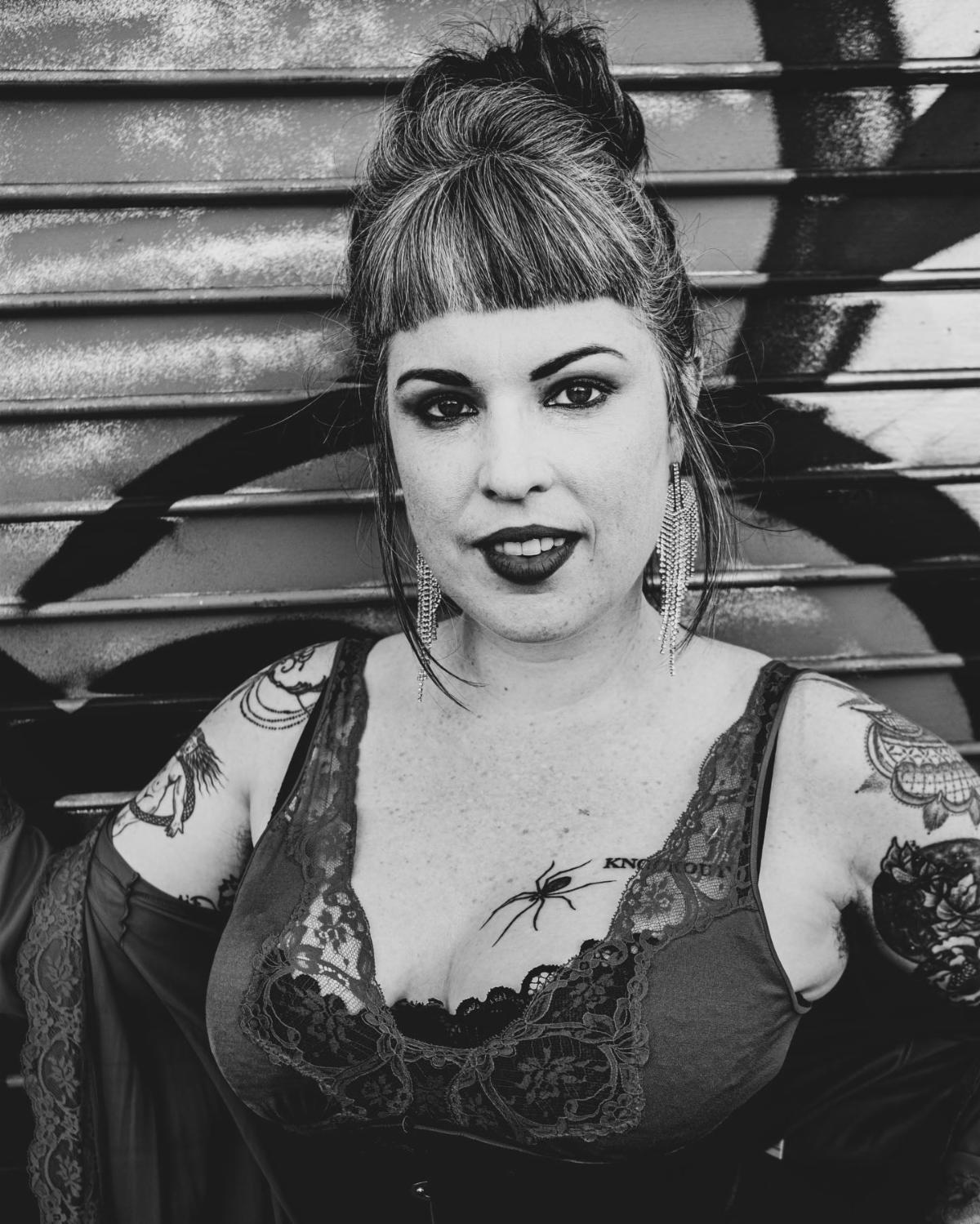 (Sarah Patterson. Photo by Teagan Bootblack for Take Refuge Photography)
After a comprehensive and competitive search for a new Executive Director to lead Folsom Street Events® (FSE), the FSE Board of Directors has selected Sarah Patterson: a leatherwoman and nonprofit professional who has been instrumental in the financial and organizational development of multiple social justice organizations both locally and nationally.

In making the announcement, FSE Board President Jennifer Schuster said, "Sarah is an extraordinary leader who has spent years championing the cores values of Folsom Street Events — diversity, inclusion, and the celebration of self-expression. I am thrilled that the Board of Directors unanimously approved her selection. We have the utmost confidence in Sarah's abilities and look forward to introducing her to our community, partners, and volunteers."
As FSE begins it 37th year, Ms. Patterson's appointment supports the legacy of community organizers and FSE Co-Founders Kathleen Connell and Michael Velario. Ms. Connell said, "I am looking forward to seeing Sarah at the helm. Giving grants to community organizations through the Fair is a tradition Michael Valerio and I began in 1984 during the dark days of AIDS. Good luck to Sarah and the many volunteers who make Folsom happen."
Ms. Patterson previously served as the Director of Development & Communications at the Center on Race, Poverty & the Environment, an environmental justice organization serving low-income communities of color in California's Central Valley, as well as the Co-Founder and Director of Persist Health Project, a nonprofit by and for sex workers and trafficking survivors in New York City. She is also a Board Member Emeritus at Trans Lifeline.
Ms. Patterson began her employment at FSE in mid-January 2020 and many community members have been quick to voice their support. JM Jaffe, founder of Trans Health Consulting, Co-Chair at the National LGBT Primary Care Alliance, and Trans Advisory Committee Member at the SF Office of Transgender Initiatives, said, "Sarah has been involved in kink communities for over a decade. She's deeply committed to employing an intersectional lens, bringing trans sensitivity and racial justice to the forefront of everything she touches." Lola Ursula, Co-Founder of the Bay Area kink party Femmes on Top and Ms. SF Leather 2020 Contestant, said, "Sarah models what leadership, mentorship, and collaboration is. Sarah demonstrates a knowledge of our histories and has bold ideas to push us forward."
"I am eager to bring my experience and deep commitment to adult alternative lifestyle communities to FSE," said new Executive Director Sarah Patterson. "Folsom is a crucial part of many community members' first experiences with alternative lifestyles. All of us have our place in that history, our journeys in leather, and they all matter. I am looking forward to showcasing that legacy with our staff, Board, and amazing volunteers this Folsom 2020." Ms. Patterson will be introduced to FSE's partner organizations and community leaders over the course of the next few weeks as she steps into this new leadership role.
Folsom Street Events® (FSE) is a 501c3 non-profit agency. Its mission is to create world-class leather and fetish events that unite the adult alternative lifestyle communities with safe venues for self-expression. Through its events, FSE raises critical funds for Bay Area and national charities. FSE has donated $7M to charity in its 36 year history.
For more information, visit www.folsomstreetevents.org.