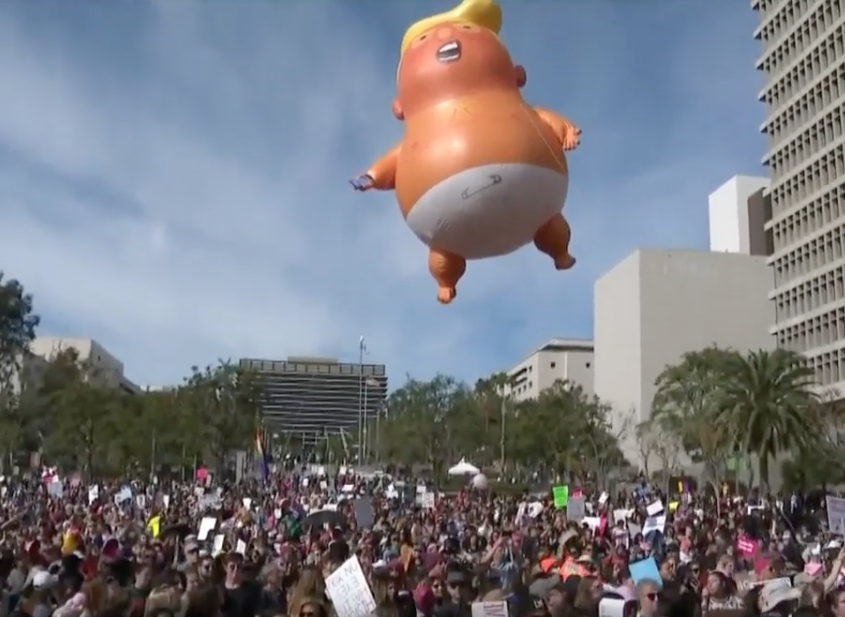 Thousands of women attended the fourth annual Women's March LA: Women Rising Saturday in downtown Los Angeles to demand the next president have a clear agenda to advance women's rights, reports NBC Los Angeles.
Participants gathered at 9am at Pershing Square, where the march to City Hall began at 10am.
Jennifer Siebel Newsom, the wife of California Gov. Gavin Newsom, was the first speaker, telling the crowd "As California goes, so will go the country."
Mayor Eric Garcetti addressed the crowd. "Let's make 2020 the year we change the country for good," he said, reports NBC Los Angeles.
"Vote blue, no matter who, down the ballot, too," chanted actor Lisa Ann Walter.
"This is my first women's march and I'm so happy to be on this team," transgender rights activist Caitlyn Jenner said. "Together, we can save the soul of this nation."
Musical performers included Grammy-winning singer Seal, 2007 "American Idol" winner Jordin Sparks, Joely Fisher and Jenifer Lewis.
WATCH THE CBS NEWS REPORT HERE: