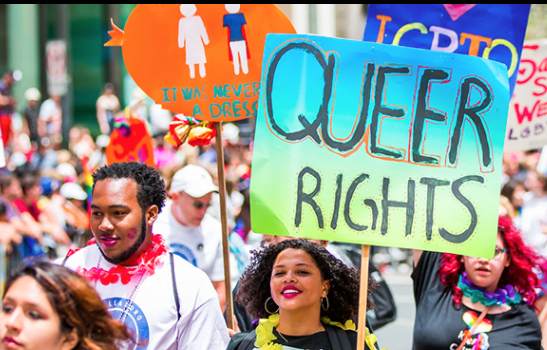 Some members of the San Francisco Pride committee want to ban Alphabet Inc. and its entities – including Google and YouTube – from participating in any future Pride festivities, along with the Alameda County Sheriff's Department, reports LGBTQ Nation.
Two members currently part of the Pride committee, Laurence Berland and Tyler Breisacher, are former Google engineers. They are pleading with Pride's Board of Directors to affirm the 326-member organization's decisions from last week's monthly meeting.
Berland insists, however, that they don't need the board's recognition for the resolution to be official – despite dissent among some members to that notion, reports LGBTQ Nation.
"Since YouTube's decision in May 2019 to continue to give a platform to homophobia, racism, and harassment, we have been asking the board of SF Pride to take action to remove YouTube and Google as sponsors and participants in the Pride parade and festival," Berland and Breisacher wrote in a statement following the decision.
READ MORE HERE:
https://www.lgbtqnation.com/2020/01/pride-organizers-send-google-youtube-curb-homophobia-bias/