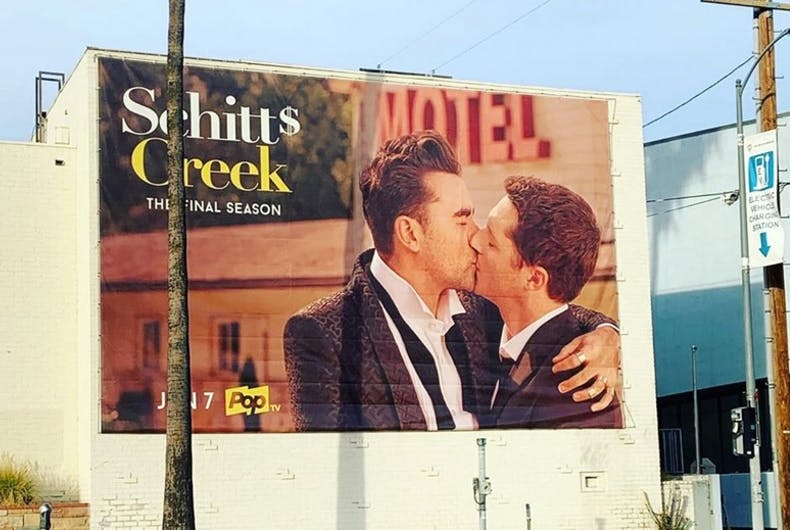 A billboard with a giant gay kiss was put up in Los Angeles to advertise the show Schitt's Creek, reports LGBTQ Nation.
The billboard shows gay actor Dan Levy, who plays David Rose, kissing Noah Reid, who plays David's fiance Patrick Brewer.
"F*ck yes we did. Shine bright, friends," tweeted Levy with an image of the billboard, thanking networks POP TV and CBC, which air the Canadian show.
"Their support on this campaign that my teenage self would never have dreamed to be true."
READ MORE HERE:
https://www.lgbtqnation.com/2019/12/tv-show-advertising-giant-gay-kiss-billboard-los-angeles/?utm_source=LGBTQ+Nation+Subscribers&utm_campaign=7aa5647530-EMAIL_CAMPAIGN_2019_12_19_05_23&utm_medium=email&utm_term=0_c4eab596bd-7aa5647530-430297749