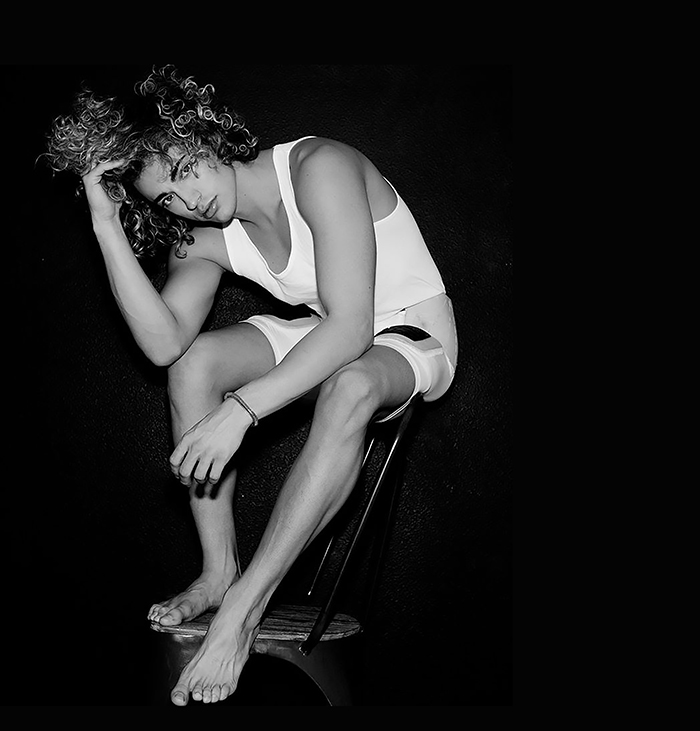 Los Angeles-based singer/songwriter Faze on his debut EP Eclipse
BY VICTOR MELAMED
Queer artist Faze released his debut EP Eclipse last month,  which includes the singles Right Here and Magic. The EP is available now through all digital retailers. 
Produced by Dan and Tom Glashausser (aka Glashaus, a duo known for their work with artists like Moxie Raia), Eclipse unfolds in a lushly textured form of alt-pop spiked with mind-bending beats, hypnotic guitar tones, and delicate piano work.
"This project is very special to me for so many reasons," says Faze. "I strived to create something that was all inclusive and I really feel that was accomplished because there is truly something on there for everyone. No matter where you're from, who you are or how you're feeling. I would sit in the studio and reflect on what I really felt like I had waited too long to say. I dove deep into even the darkest places of myself, which was uncomfortable at times, but telling my story was always my first priority."
"My ultimate ambition is to connect with anyone who's following their own singular path through the world. In everything I do and everything I make, I just want to be completely open about who I am as a person and what I've gone through. Hopefully that helps other people to be more vulnerable and honest with themselves, and maybe opens their minds and helps them to think in a whole new way. I'd love for them to walk away from this record with their own ideas about what this all means, and what they want to do with their time on this planet."
A member of the LGBTQ community intent on making his art as inclusive as possible, Faze, a San Diego native, spent years grappling with his identity and finding a sense of belonging—a struggle complicated by his being diagnosed with Tourette Syndrome at the age of seven. From his earliest years, music provided some salvation, and by the age of nine he'd learned to play both piano and cello. "My idea of fun when I was a kid was just sitting in my garden, listening to classical music and playing my cello," he recalls.
By his early 20s, he'd begun joining in songwriting sessions for leading artists, which went a long way in sharpening his songcraft and refining his vision for his own work. "Even when I was writing for other people, I was always pulling from my own experiences—I can only write what's real to me," says Faze "But now with Eclipse, I feel like it's the first time I'm stepping out into the world, and fully showing who I am as an artist."
---
Contact info:
www.instagram.com/mjfaze/
www.facebook.com/matthewfaze/