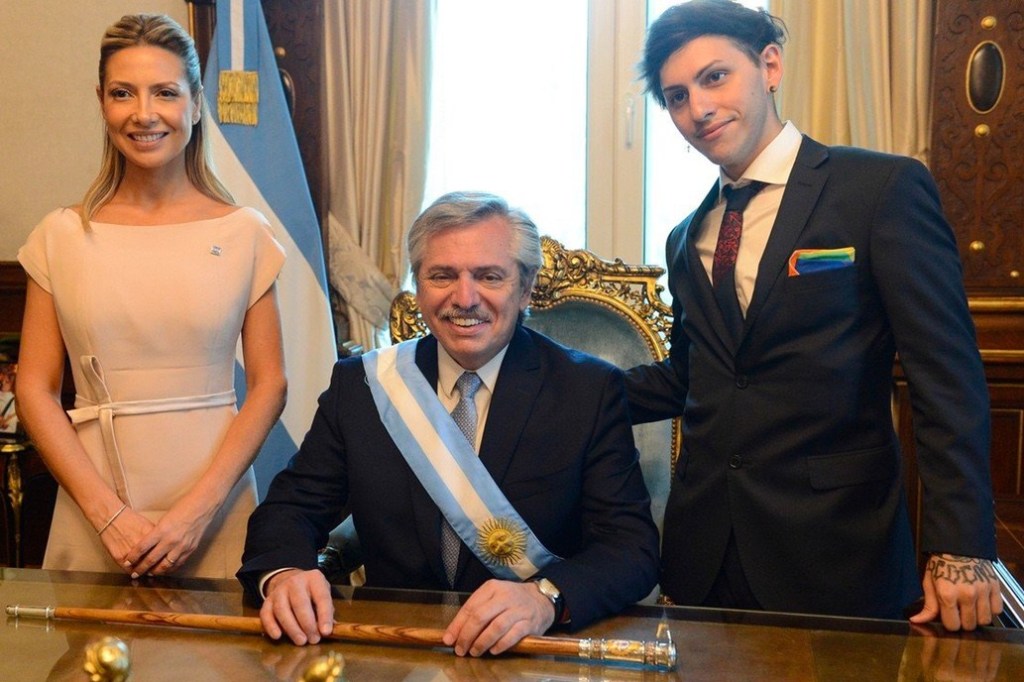 Estanislao Fernández, the 24-year-old gay son of Argentina's new president Alberto Fernández who is also a popular drag queen named Dyhzy, appeared at his father's inauguration and stood for official photos with a rainbow pocket square which he later revealed to be a folded-up LGBTQ Pride flag, reports Towleroad.
Argentine press and social media reacted immediately with messages of support after seeing the rainbow in his pocket.
Alberto Fernández has called his son "his greatest pride."
After the inauguration Estanislao posted an Instagram story in which he whipped out the flag.
READ MORE HERE:
New Argentine President's Drag Queen Son Rocked a Rainbow Flag Pocket Square at the Inauguration This Week: WATCH