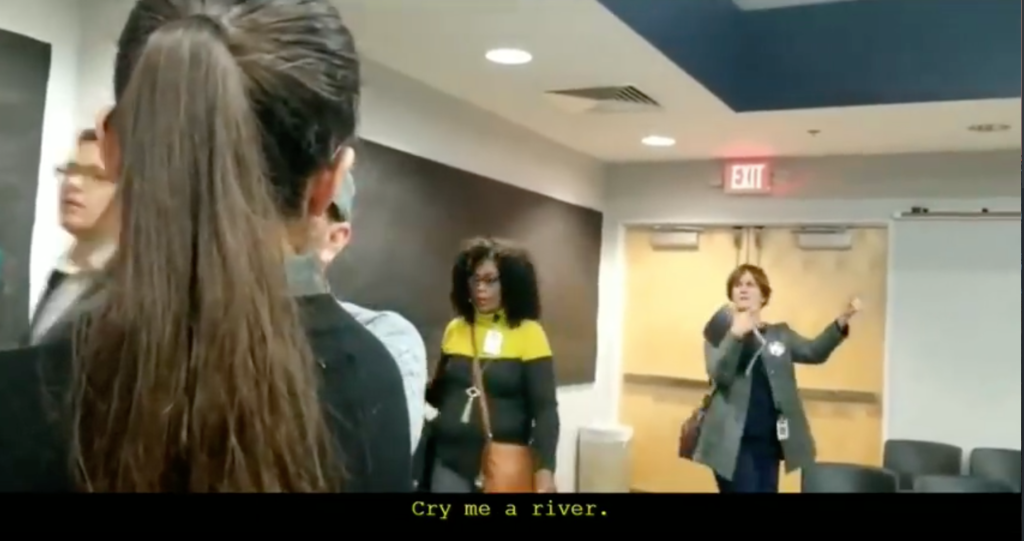 A school board member was caught on camera saying "cry me a river" about trans suicides to LGBT+ activists, reports Pink News.
She also made arm movements suggestive of playing a violin.
The Indiana school board member,
identified as
Ann Ennis, had been in a November 25 meeting of the Evansville-Vandeburgh County School Corporation .
The meeting was attended by LGBT+ activists from the Tri-State Alliance (TSA), an activism group
from
Southeastern Illinois, southwestern Indiana and western Kentucky, who were there to speak about the needs of transgender students that had not been met by a school under the district.
READ MORE AND WATCH VIDEO HERE: