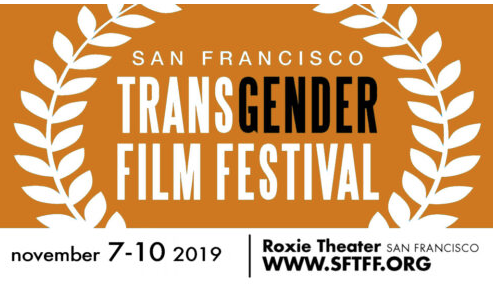 THE WORLD'S FIRST AND LONGEST RUNNING TRANSGENDER FILM FESTIVAL, 
the San Francisco Transgender Film Festival (SFTFF) returns with their 2019 Festival – their biggest festival ever.  
This year's Festival centers trans and gender 
non-conforming resilience and is a response to this moment in America and the escalation of government sponsored hate, discrimination, erasure of protections andviolence against our communities. But this year's films also show a way forward through magic, street smarts, sass, and demonstrate a way to thrive, through love, connection and the power of art.
SFTFF provides an antidote to the Trump Administrations ongoing attacks
against trans and gnc communities, by creating an event for gathering
safely and joyfully in community.
All genders welcome.
Advance tickets are definitely recommended for these very popular
programs.
The full program lineup is available on www.SFTFF.org.