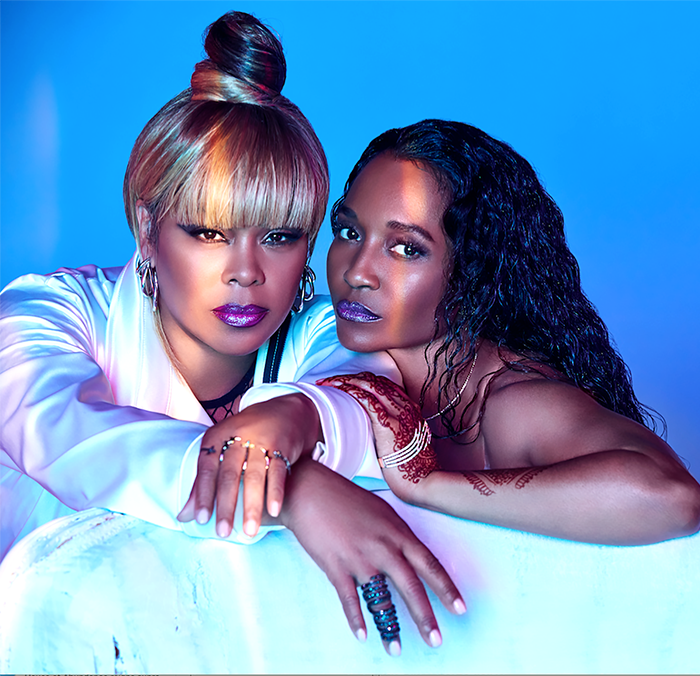 November 1-3 in downtown Palm Springs: The wildly popular festival returns to Arenas Rd and Palm Canyon Drive with a multitude of performers and events.
TLC, Heather Small, Kristine W and Maxine Nightingale top the lineup of the 2019 Palm Springs Pride Festival. The festival will take place November 1-3 in downtown Palm Springs on Arenas Rd and on Palm Canyon Dr.
TLC, the Iconic four-time Grammy® award-winning "best-selling American girl-group of all-time" will be featured in a 60-minute concert Saturday, November 2 and lead nearly 100 other acts for the city's annual Pride festivities.
TLC sets the stage for an unprecedented and diverse group of LGBTQ+ and allied performers featured in the Palm Springs Pride lineup. Regardless of genre, this year's performers will come together on the Festival's four stages to embrace the theme, Millions of Moments of Pride.
The Arenas District Merchants Association presents a weekend of Pop, Drag, and Rock 'n' Roll, performances including M People singer Heather Small who joins Multi-Grammy-Award-Winning International DJ Lee Dagger of Bimbo Jones, Kristine W, the Queen of the 90's dance music, and pop, disco Grammy-nominated legend Maxine Nightingale. The Arenas lineup includes the all-female Black Sabbitch, and the high-energy 80s Rock show, That '80s Band, among many others.
Other acts appearing during the 33rd annual Pride Festival will be New York City's premier queer femme pop music duo Sateen along with the female pop band BETTY from The L-Word, dance diva Pepper MaShay, Ayline Artin, Torrey Mercer, Los Angeles-based comedian Jessica Inserra and London based Lucy Whittaker all perform on the new Pride Stage on Palm Canyon Drive at Amado presented by Effen Vodka.
Enjoy live performances by Josh Zuckerman, MARY, pop singers Tara Macri and Isabelle, Ted Fox with Joe Musher and the Roadhouse Rebels, Dj Aaron C, Luka and closing headliner OneUP Duo—LGBTQ "Finalist's" from NBC's The VOICE '18.
Ada Vox pop singer, drag queen & top 8 "Finalist" from American Idol '18 returns to the desert to anchor the free Friday night Palm Canyon Street Party with Prince Poppycock—Fan favorite from America's Got Talent. The party includes special performances from LA's Z LaLa and the acoustic duo of James Sings…Olivia.
The festival will showcase emcees Bella da Ball and Alexander Rodriquez and feature special performances that include the fresh drag show Now Serving the Chilldren featuring Ongina, the flamboyant and fabulous ladies of Risqué, Happyforyou, Djs Jeffree, LA-based Autumn Leilani, Peter Barona, Michael mAr, Probe 7, as well as Krave and Culture's fashion show.
And there's more! The US Bank stage at Palm Canyon and Belardo features many entertainers who volunteer their time and talent to give back to the community and support Pride in Palm Springs. On one stage alone, more than fifty local and breakthrough LGBTQ artists as well as some strong, talented, vocal allies, will perform during the festival. Look out for Keisha D, Cat Lyn Day as Marilyn, Palm Springs Gay Men's Chorus, Modern Men, Marina Mac, Steven Michael Dance Machine, Steven Fales, and Drag Kings Jesse Jones and Johnny Gentleman, and many others.
---
Invite your friends on Facebook at www.tiny.cc/FBPSP. For more info visit: www.pspride.org.