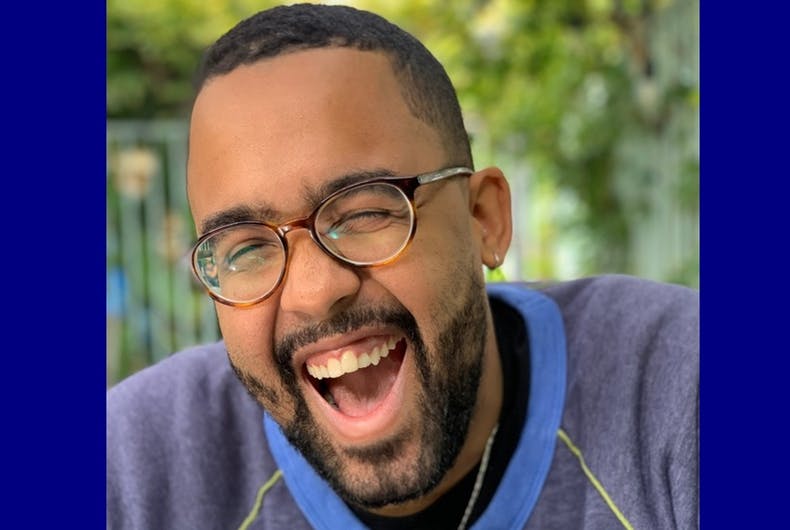 (Photo: Pedro Ventura)
Pedro Ventura was standing outside an LGBTQ nightclub in North Carolina earlier this month when someone shot at the club from their cars, reports LGBTQ Nation.
He was left paralyzed, and people from all over the world have pulled together to raise money for his care.
Ventura is from Los Angeles and he was in Asheville to attend a wedding. At 2 a.m. on October 5, he was standing outside Scandals Nightclub when someone drove by, slowed down, and fired several bullets at the club.
Ventura was the only person hit even though there were around 300 people in the street that night, reports LGBTQ Nation.
"The bullet entered his body at the back of his neck and ended up in his C4 vertebra, shattering parts of his spine and severing his spinal cord, initially leaving him paralyzed from the neck down and unable to breathe on his own," wrote his partner Ezra Glenn in a GoFundMe campaign he set up for Ventura.
Glenn said that they need money to "help to cover the costs of hospital stays, rehabilitation facilities, and 24/7 care for Pedro as he transitions into a life that is different, but still his own."
The story touched people from all over who gave money.
"Although we don't know Pedro, our friend… let us know about his tragedy. We wish the very best recovery for Pedro," wrote a gay couple that contributed to the campaign.
READ MORE HERE:
https://www.lgbtqnation.com/2019/10/internet-raises-half-million-dollars-gay-man-paralyzed-drive-shooting/