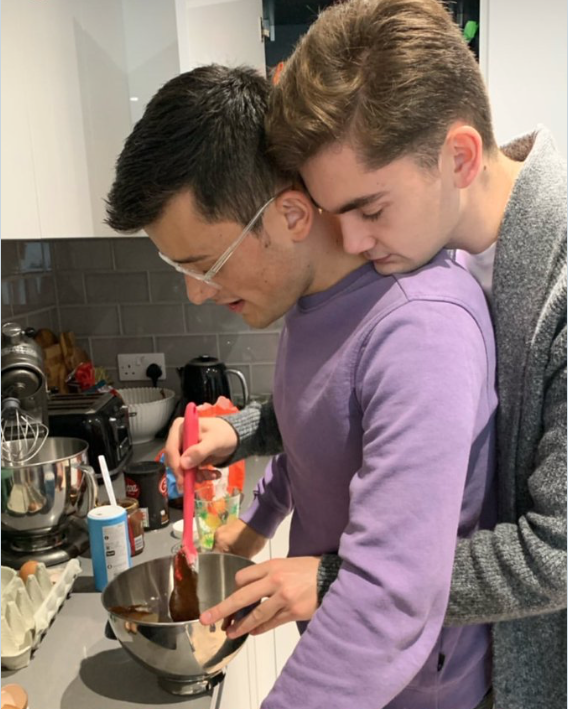 Rumors have been flying around the internet that fellow Great British Bake Off competitors Michael Chakraverty and Henry Bird are dating, reports gcn.
The pair who both appeared on the seventh season of the popular UK's Channel 4 / Netflix show together have caused quite the stir across the internet after a cute photo of them baking together was shared by co-star Alice Fevronia on her Instagram story. 
The snap was screenshotted and shared across all forms of social media, with fans of the show swooning over the cute photo of the alleged couple snuggled very close together while baking at home. Adding fuel to the already raging Twitter fire, Alice captioned the photo "BAE-ke Off",  with many fans taking this as confirmation that the pair are in fact dating.
READ MORE HERE:
Great British Bake Off contestants set the internet alight with cute 'couple pic'