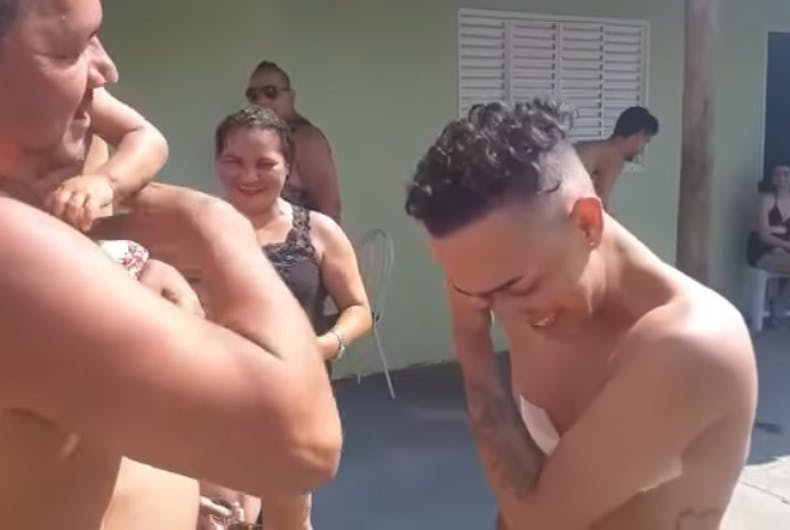 A video of a transgender man's family showing their support for him after top surgery has gone viral, reports LGBTQ Nation.
Richard Alcântara, who lives in Sao Paolo, Brazil, recently had top surgery. He was going to be shirtless for the first time with his family, and he still had bandages.
So the men in his family all put on bandages too, in solidarity. He was in tears of joy when he saw how much they love him.
WATCH: