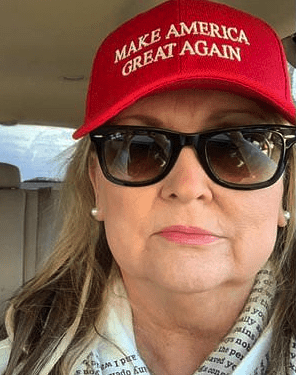 (Photo: State Rep. Candice Keller)
Dayton, Ohio, Mayor Nan Whaley (D) on Tuesday condemned a state lawmaker who blamed the weekend's mass shooting in the city on gay marriage, video games and open borders, calling for her resignation, reports The Hill.
"She just represents what is so disgusting about American politics today," Whaley said in a Tuesday press conference regarding the "heartbreaking" comments made on Facebook by state Rep. Candice Keller (R).
"I hope she resigns because that kind of hate does not — and there's a lot of interesting stuff in the Ohio statehouse — but definitely that does not belong there,"  she added.
Whaley also praised the state's Republican Party chairwoman for calling on Keller to resign. Whaley said that her community is about "inclusivity," "diversity" and "bringing people together."
READ MORE HERE:
https://thehill.com/blogs/blog-briefing-room/news/456379-dayton-ohio-mayor-condemns-state-lawmaker-who-blamed-shooting