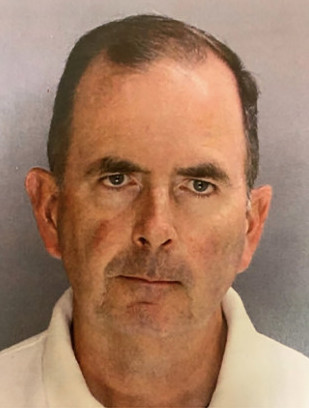 (Photo: Reverend Joseph McLoone)
A Catholic priest has been accused of stealing nearly $100,000 from donations to his church to pay men on Grindr to have sex with him, reports Pink News.
Reverend Joseph McLoone, who was the pastor at St. Joseph's Catholic Church in Downingtown, Pennsylvania, was arrested on Wednesday, August 21, on felony theft charges.
Prosecutors say that McLoone, 56, stole a total of $98,405, between 2011 and 2018 by diverting parish funds into a secret account and misappropriating fees charged to parishioners.
He is alleged to have made 17 payments to "adult men with whom he maintained sexual relationships", as well as splurging on a beach house, travel and fine dining.
READ MORE HERE:
https://www.pinknews.co.uk/2019/08/22/catholic-priest-accused-of-stealing-church-donations-to-pay-grindr-hook-ups/?utm_source=feedburner&utm_medium=feed&utm_campaign=Feed%3A+Pinknews+%28Pink+News%29