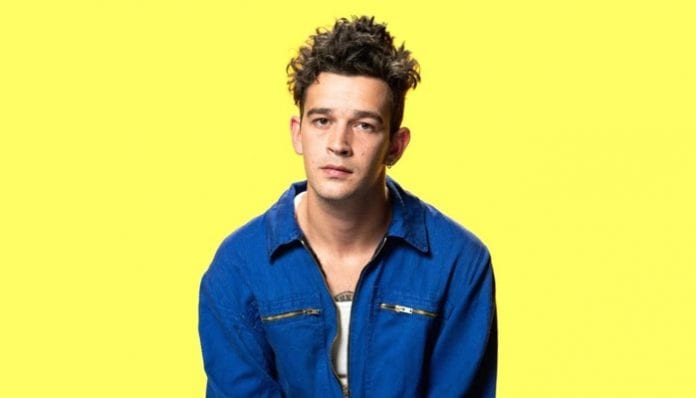 (Photo: Matty Healy)
The 1975's Matty Healy, always an ally, kissed a male fan on the lips during the band's Dubai concert last night in order to protest anti-LGBTQ laws in the UAE, reports Paper.
Social media footage shows him going in for the kiss then asking the crowd, "We're all human, right?"
The UAE is notoriously homophobic; sodomy is punishable by up to ten years imprisonment, reports Paper.
In the past, both lesbian and gay couples have been jailed for displaying affection publicly in Dubai. In 2017, a trans woman tourist was sentenced to a year in prison for "imitating a woman" in Abu Dhabi.