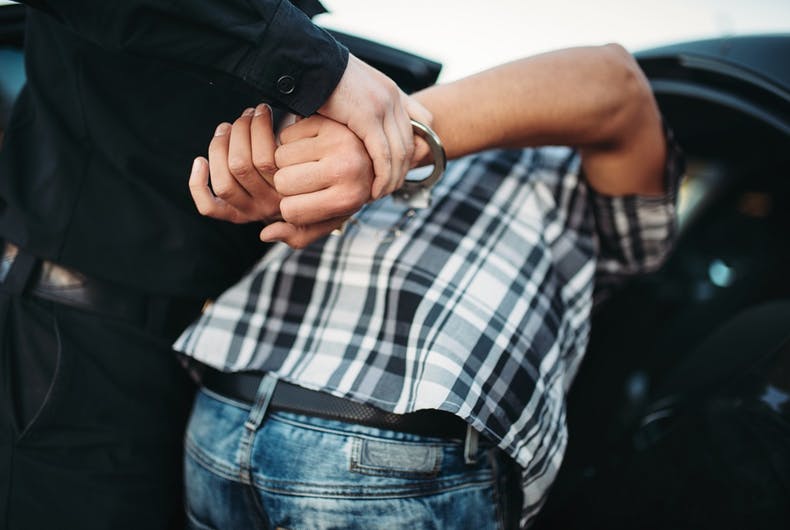 Police  have arrested 26 men in a park for seeking sex with other men in the past year in D.C. as federal police started what may be an undercover anti-gay sex sting operation, reports LGBTQ Nation.
Sergeant Eduardo Delgado of the U.S. Park Police told the Washington Blade that the arrests started on August 7, 2018, and resulted in charges of Disorderly Conduct, Lewd Acts, Unlawful Entry, and Simple Assault (Sexual).
While Delgado said he didn't know whether the arresting officers were in plainclothes or uniformed, one defense attorney said that the entire operation is "reminiscent of the Stonewall days."
John Albanes is a lawyer who knows several of the attorneys representing some of the men who were arrested in the park.
"I am on a D.C. Superior Court trial lawyers association listserv and recently several criminal defense attorneys on the email list have mentioned that they have had criminal cases involving essentially the same set of facts," he told the Washington Blade.
"Undercover plain-clothes Park Police officers entice men in Meridian Hill Park for purportedly consensual sexual activity and then proceed to arrest their targets for a crime (often misdemeanor sexual abuse)."
READ MORE HERE:
https://www.lgbtqnation.com/2019/08/26-men-arrested-gay-sex-sting-d-c-lawyer-says-police-lying/