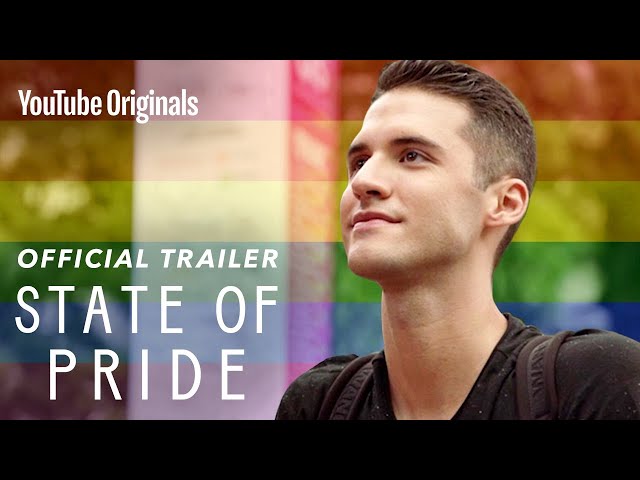 Premiere queer global streaming network Revry presents QueerX, the 4th annual queer music, film, and industry festival May 31st – June 2nd in West Hollywood, sponsored by Lexus. 
QueerX has announced its full star-studded line up of luminaries in the LGBTQ and media influencer communities with concerts, screenings, industry panels, parties, the Powerhouse Industry Pitchfest and the Revry Visibility Awards honoring entrepreneur and media maven Nikita Dragun, advocate and media personality Raymond Braun, and the star and creator of Netflix's Special, Ryan O'Connell.  See festival TRAILER here.
Tickets Available Now at: www.queerx.com
The festival kicks off Friday night with an exclusive industry party and concert at the iconic Whisky A Go Go headlined by Billboard's Artist of the Month, Brooke Candy with her RuPaul's Drag Race alumni backup dancers Laganja Estranja and Gia Gunn, along with Jordy and Davy Boi and a Billboard's top 10 LGBTQ surprise artist making their first LA concert appearance. 
QueerX continues Saturday and Sunday at The London Hotel West Hollywood with its competition screenings and the Revry Summer Preview including Laura Linney's World Premiere of Sink Sank Sunk and GLAAD "Rising Star Grant" recipient River Gallo's PonyBoi, created by and starring the first out intersex person in the history of cinema (produced by Stephen Fry and Emma Thompson).  
Saturday night's Centerpiece Screening is LA's premiere of the YouTube Original State of Pride starring Raymond Braun and directed by 2x Academy Award winners Rob Epstein and Jeffrey Friedman (The Times of Harvey Milk, The Celluloid Closet) that opened this year's SXSW.  State of Pride takes an unflinching look at the significance, controversy, and meaning of Pride for young people 50 years after the Stonewall Riots.  It follows Raymond Braun, called "one of the pre-eminent activists of his generation" by OUT Magazine, on a road trip to big cities and rural towns across the United States as he experiences Pride and interviews individuals for whom the event marks a pivotal moment in their personal journey. 
The weekend continues with dynamic industry panels like "The Business of Inclusive Storytelling" with showrunner Ben Cory Jones (BET's Boomerang), Deniese Davis (HBO's Insecure, Issa Rae Productions) and Ryan O'Connell (Netflix's Special); and "Pioneering the Queer Music Movement" with execs from BMG, Arista, Atlantic Records, APA and artists Brooke Candy, Jordy and Davy Boi. (More panels to be announced shortly).     
Throughout the weekend, QueerX also hosts its annual Powerhouse Industry Pitchfest, giving creators the rare opportunity to pitch projects one-on-one to top producers and production companies including IFC, SoulPancake, Powderkeg Media, Management360, Brian Graden Media and more.
The festival concludes with the star-studded Revry Visibility Awards and closing night party hosted by the Tourist Office of Spain honoring Nikita Dragun, Raymond Braun and Ryan O'Connell.  Nikita shares, "This is an incredibly monumental year for me. I launched my company Dragun Beauty becoming the first Trans owned brand for Trans people and all people. I've pushed representation by living visibly and unapologetically. To have the support of my community means the world to me because everything I do is for them! Live your fantasy." 
Tickets Available Now at: www.queerx.com