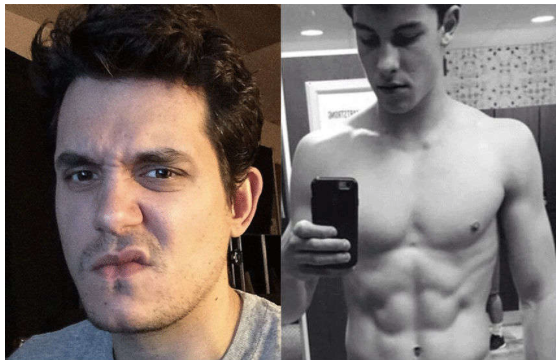 (John Mayer and Shawn Mendes. Photos: Instagram)
John Mayer has gifted the world a 'clickbait' story about Shawn Mendes' underwear during an interview with Andy Cohen on his SiriusXM channel, Radio Andy, reports Gay Star News.
Speaking to Watch What Happens Live host Cohen, Mayer said: "This is a story thats designed for people to pick up, put in press and put in a headline. And the headline is, 'How Shawn Mendes' underwear ended up in John Mayer's hotel room.'"
Your Body Is a Wonderland singer John says he ended up with Calvin Klein model Shawn's smalls after they collaborated on the latter's 2018 self-titled album, reports Gay Star News.
Telling the story, John explained: "Shawn says to me, 'Hey man, do you think you could Postmates underwear? Can I Postmates underwear? I'm out of underwear.'"
"I said, 'You don't have to Postmates underwear, I'll get you underwear.' So I had my assistant go out and get Shawn Mendes underwear. He's a size medium, by the way."
READ MORE HERE: