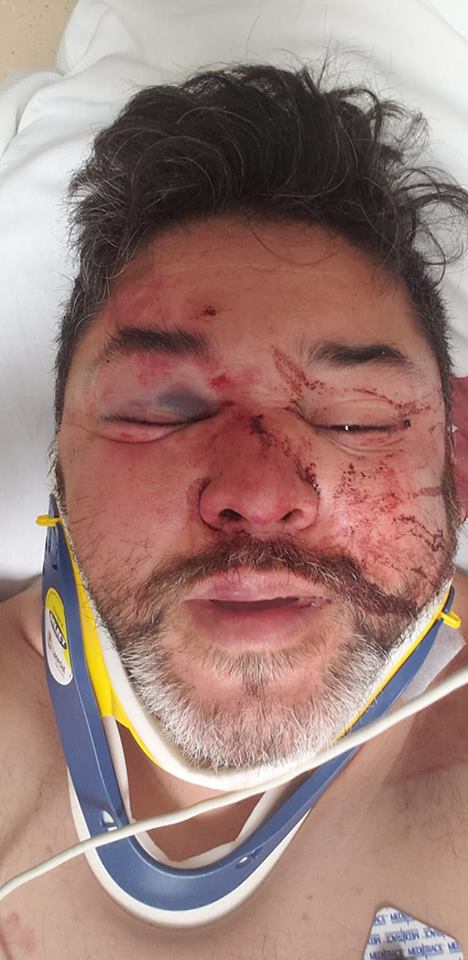 (Photo: Cesar Marin)
A gay man says he was attacked by a mob in Phoenix, Arizona, after a woman flicked a cigarette in his car and used a homophobic slur against him, reports Pink News.
Cesar Marin posted on Facebook a picture of his battered face from a hospital bed on Saturday (March 16), describing the alleged attack.
"I was just gay bashed in downtown Phoenix. I was attacked by a mob of 10 people. It all started with 1 girl flicking her cigarette in my car and calling me a faggot. Before I knew it, I was surrounded in a hail of punches," he wrote.
Marin said that one man kicked him in the face once he was lying on the ground. "I have a broken nose and a swollen face and bruised body."
Marin's post received nearly 2,000 comments and was shared more than 1,500 times on Facebook.
READ MORE HERE:
https://www.pinknews.co.uk/2019/03/17/phoenix-gay-man-attacked-mob/?utm_source=feedburner&utm_medium=feed&utm_campaign=Feed%3A+Pinknews+%28Pink+News%29