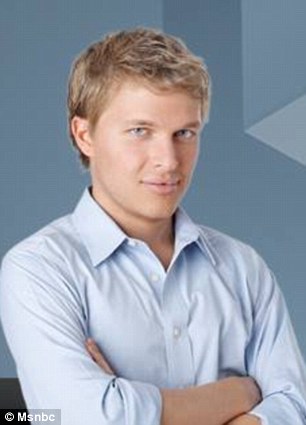 (Photo: Ronan Farrow)
Gay journalist Ronan Farrow has stepped forward, adding his own story after Jeff Bezos went public over National Enquirer parent company AMI threatening himwith the release of personal photos, reports LGBTQ Nation.
Bezos, the CEO of Amazon and the owner of the Washington Post, accused AMI of blackmail and extortion in a post released yesterday on Medium.
Farrow, the child of Mia Farrow and Woody Allen, has been partnered to speechwriter and television producer Jon Lovett since 2011.
"I and at least one other prominent journalist involved in breaking stories about the National Enquirer's arrangement with Trump fielded similar "stop digging or we'll ruin you" blackmail efforts from AMI," said Farrow via twitter, adding, "I did not engage as I don't cut deals with subjects of ongoing reporting."
READ MORE HERE:
https://www.lgbtqnation.com/2019/02/journalist-ronan-farrow-joins-jeff-bezos-national-enquirer-extortion-allegations/