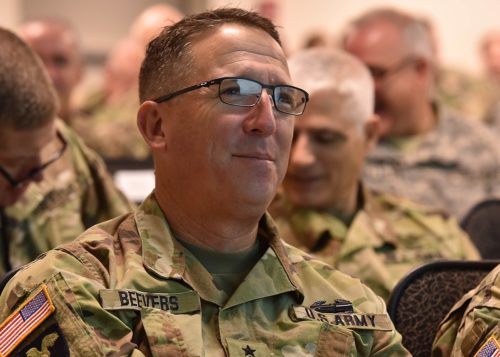 One of the highest-ranking officers in the California National Guard told lawmakers this week that the state will not discharge transgender soldiers from its ranks — even as President Trump's administration makes strides in doing so, reports LGBTQ Nation.
"As long as you fight, we don't care what gender you identify as," said Maj. Gen. Matthew Beevers, who serves as assistant adjutant general for the California National Guard. "Nobody's going to kick you out." he said. 
The official's remarks to the Assembly Veterans Affairs Committee come only a month after the Supreme Court ruled in a 5-4 decision that Trump's ban on transgender service members can proceed while lower courts weigh its legality. 
READ MORE HERE:
https://www.lgbtqnation.com/2019/02/california-national-guard-will-defy-trumps-transgender-military-ban-order/