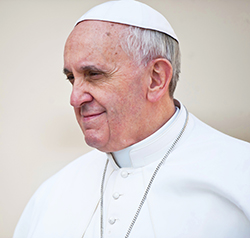 Sad news for those who considered Pope Francis more evolved on same-sex issues.
Pope Francis has said that "fashionable" homosexuality "is something that worries me" and claims there is no place for gay priests in the Catholic church, reports Daily Mail.
Quoted in a soon-to-be published book, Francis remarked that some societies are considering homosexuality a "fashionable" lifestyle.
Francis was quoted as describing homosexuality within the walls of seminaries, convents and other religious places where clergy live as "a very serious question."
READ MORE HERE:
https://www.dailymail.co.uk/news/article-6449679/Pope-says-hes-worried-homosexuality-priesthood.html