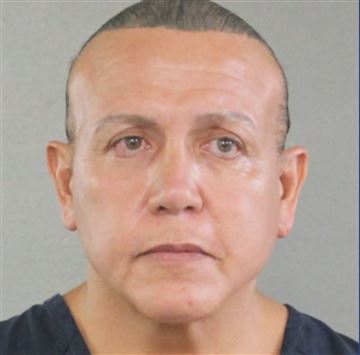 (Prior mugshot of Cesar Sayoc, Jr.)
A Florida resident was identified Friday as the suspect who sent a dozen pipe bomb packages to prominent critics of President Donald Trump, several law enforcement officials said, reports NBC News.
DNA evidence played a role in the arrest of Cesar Sayoc Jr., 56, the officials said.
Sayoc's white van, which had pictures of Trump and the presidential seal plastered to the windows, was seized by the officials and hauled off to a secure facility.
READ MORE HERE:
https://www.nbcnews.com/news/us-news/mail-bomb-suspect-cesar-sayoc-custody-allegedly-sending-pipe-bombs-n924856
WATCH: