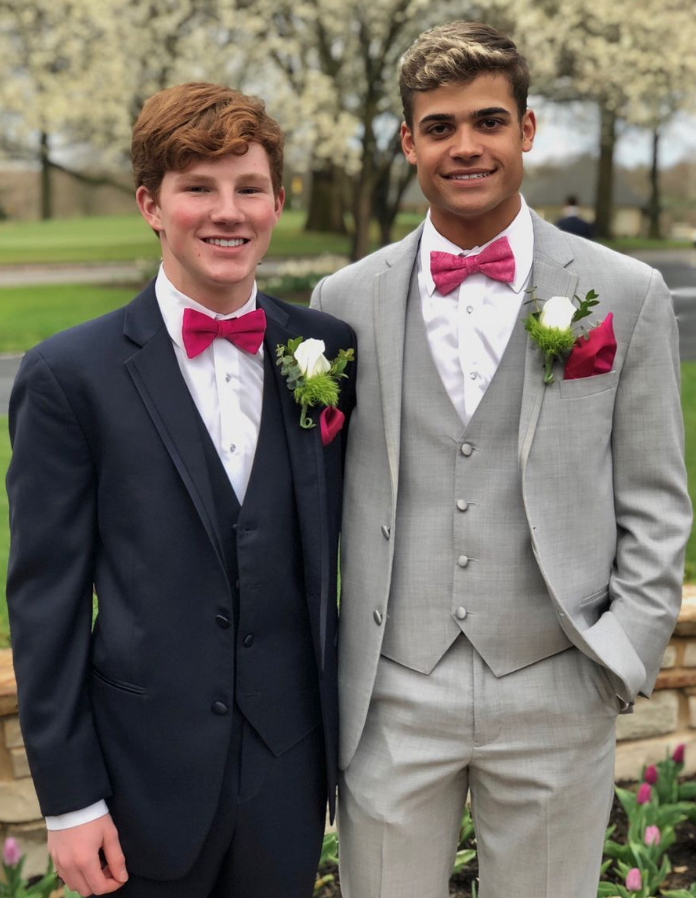 (Photo: Hunter Sigmund (L),  Jake Bain)
For seniors Jake Bain and Hunter Sigmund, it was their final high school dance together. And the two gay St. Louis athletes made the most of it this weekend, reports Outsports.
"Prom this year was amazing," Sigmund, a swimmer and water polo player told Outsports. "It was my fourth school dance with Jake and I couldn't have imagined a better way to spend our last high school dance."
Bain, 19, and Sigmund, 18, are the only openly gay couple at John Burroughs School, but their being at the dance was old news to the students there.
"This is the second year he and I have gone together, as well as to our homecoming dance the past two years, so this wasn't the first time," Bain, the school's high school football captain, said.
READ MORE HERE:
https://www.outsports.com/2018/4/17/17244994/jake-bain-hunter-sigmund-gay-high-school-prom