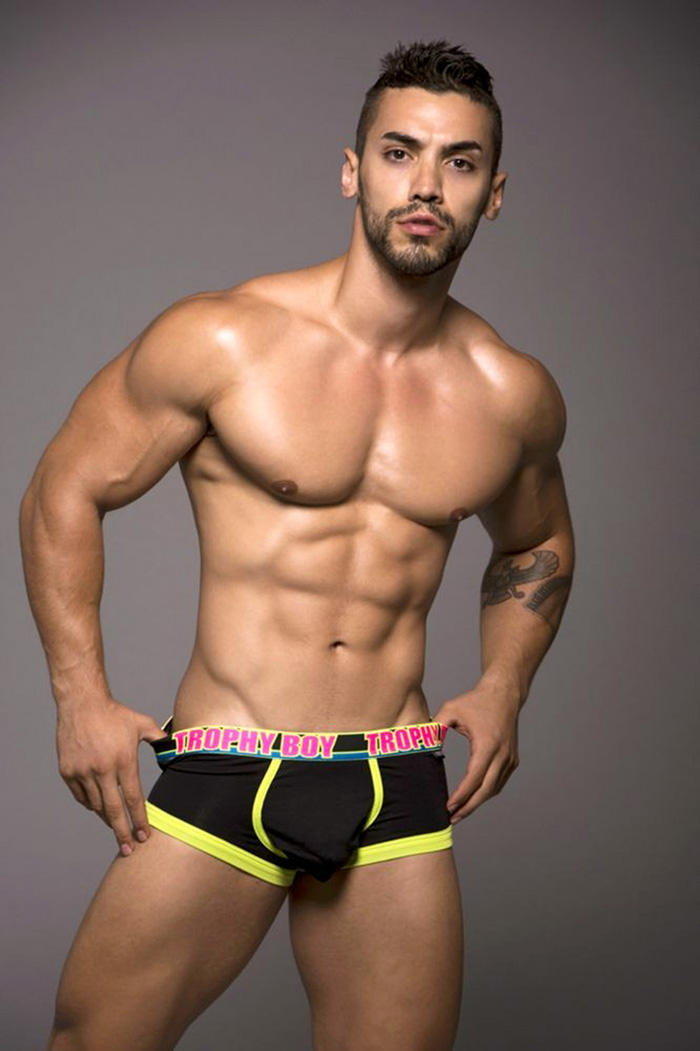 LOS ANGELES
Efforts To Stop The Spread Of Hepatitis A 
California health officials have stepped up their hepatitis A prevention efforts in recent days as new fronts emerge in the battle against the state's massive outbreak, reports Los Angeles Times.
L.A. County has seen 15 reported cases among those who are homeless or use recreational drugs since the outbreak began. But officials say an unrelated hepatitis A outbreak affecting the LGBT community has sickened 14 gay or bisexual men this year, compared with nine last year and one the year before. Hepatitis A is commonly transmitted through contaminated food, but also can spread through sexual activity. The county health department is offering free vaccines at its clinics to gay and bisexual men.
For clinic info visit: publichealth.lacounty.gov/acd/docs/HepAVaxClinicsEandS.pdf
---
PALM PRINGS
An All-LGBT City Council
The city of Palm Springs elected two new city council members who happen to be members of the LGBTQ community, which makes it California's first city with an all-LGBT city council.
Palm Springs elected Lisa Middleton, a transgender woman, and Christy Holstege, a woman who identifies as bisexual. They both won about 30% of the citywide vote. They were up against four other candidates to fill two vacant seats on the council. The council currently has three gay men on the five-person panel.
The new council will be installed  this month.
---
WEST HOLLYWOOD
Andrew Christian Boutique Leaving WeHo
Underwear designer Andrew Christian is moving his flagship boutique out of West Hollywood and into the new "gayborhood" of Downtown Los Angeles. "Over the past few years, downtown has emerged as a diverse and energetic gay scene and we feel our demographic has moved there, and we feel we can serve them best in the new DTLA location. West Hollywood City Hall also makes it difficult to do business, which was a factor in the decision," a spokesperson for Andrew Christian said.
A specific location has not been disclosed.
---
VENICE
Venice Pride Launches Football Viewing Parties 
Venice Pride received the support of the Los Angeles Chargers to launch "Gay Gridiron"—a new series of football viewing parties with the LGBTQ sports fan in mind. The 2017–18 and 2018–19 seasons will be hosted at a number of locations.
The first Gay Gridiron launched at The Basement Tavern in Santa Monica on October 29. It was hosted by Varsity Gay League, the largest LGBT sports organization in the country.
This is the second time the Chargers have joined together with the Venice Pride. This past June—as part of Venice Pride—the Chargers sponsored the yellow "N" in the world-famous VENICE sign and became one of the first NFL teams in league history to support a Pride event.
Future Gridiron events this season will be held on December 16th and 24th.
---
SAN DIEGO
Center Gets $2M Match Opportunity
The San Diego LGBT Community Center has been offered its largest gift pledged opportunity—that could add up to $2 million in donations for the Hillcrest facility.
Ron Bowman and his husband Stan Zukowfsky said they would match gifts provided at a ratio of 4-to-1 for up to $400,000 until December 31, 2017. Every dollar donated to The Center SD will be matched during their end-of-year fundraising campaign. This means all 2017 holiday gifts to The Center earns a quadruple match.
The funds will support the Center's programs that assist families, seniors, youth and people living with HIV/AIDS, among other things.