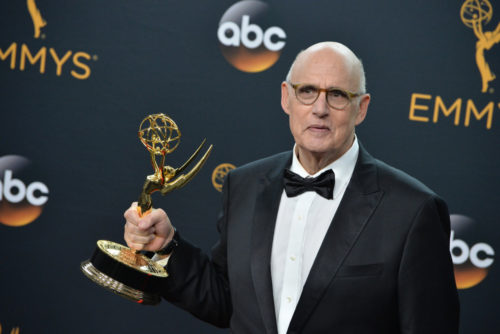 Jeffrey Tambor has been accused by his former personal assistant of sexual harassment, but now a second accuser is stepping forward to say the Emmy-winning star of Transparent also sexually harassed her, reports Bill Browning at www.lgbtqnation.com.
Transgender actress Trace Lysett works on the show and says the actor made lewd and sexually suggestive remarks to her repeatedly and pressed himself against her in a sexual manner during a break in filming.
Van Barnes, Tambor's former assistant, accused him of harassment last week and Tambor forcefully denied the charge, calling Barnes a "former disgruntled" employee.
Amazon writers were working on the fifth season of the hit show when the first allegation was made and reports from the team have suggested they will write Tambor out of the season entirely as a precaution, reports LGBTQ Nation.
READ MORE HERE:
https://www.lgbtqnation.com/2017/11/transparent-star-jeffrey-tambor-may-written-off-show-second-sexual-harassment-claim/