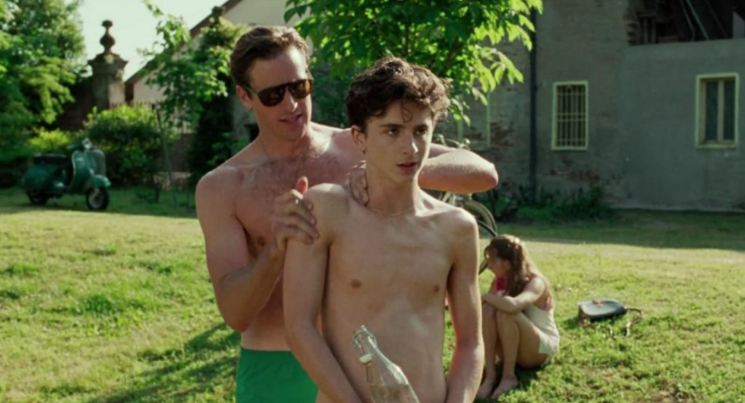 (Photo: Scene from Call Me By Your Name)
Sony Pictures UK has come under fire for 'straight washing' Call Me By Your Name, reports Attitude.
Call Me By Your Name tells the story of Elio Perlman's (Timothée Chalamet) relationship with Oliver (Armie Hammer), an older academic, as they develop a passionate romance.
Several Twitter users, reports Attitude, accused the production company after they promoted the film in a now-deleted tweet with a poster of the film featuring a somewhat flirtatious snap of characters Elio and Marzia (Esther Garrel).
The poster also featured the words: "It's a romance overwhelming in it's intensity, a heart that swells until it has to burst."
READ MORE HERE:
http://attitude.co.uk/sony-slammed-for-straight-washing-call-me-by-your-name/