Oakland Center, RIP Bubbles, Equality Vodka, California legislature. 
Oakland's first-ever multi-cultural, multi-ethnic, multi-gender, and intergenerational LGBTQ Community Center opened last month just days before the annual Oakland Pride parade and festival. The non-profit organization is located at 3207 Lakeshore Ave., in Oakland. For more information visit www.oaklandlgbtqcenter.org.
---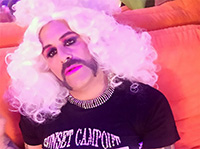 LGBT disc jockey, activist, artist and performer Anthony Torres, aka Bubbles, was shot and killed near a Tenderloin strip club in San Francisco last month. His attorney Jim Reilly says it was a hate crime. Police have yet to release suspect information.
---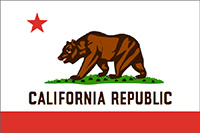 California could become first state to mandate LGBT training for businesses. Introduced by State Sen. Ricardo Lara, D-Bell Gardens, the proposed legislation mandates including gender identity and sexual orientation training for supervisors, requiring businesses with 50 or more employees to post transgender worker's rights and enrolling transgender workers in job training programs.
---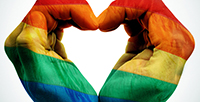 The California Legislature approved a bill last month that would create a "bill of rights" for LGBTQ seniors in long-term care. Senate Bill (SB) 219, authored by Senator Scott Wiener (D-San Francisco) and sponsored by Equality California, would help protect seniors from discrimination or mistreatment in long-term care facilities and provide standards for culturally-competent care.
---

Equality Vodka has launched in Southern California. The product is making its way into bars, restaurants and liquor stores in support of the LGBT community. Equality Vodka donates a portion of profits from every bottle sold in the California market to the Los Angeles LGBT Center. n