Recovery Royalty
We asked Tatiana, Lotta Slots and Chanelta, well known in the recovering community, on how being of service at sober events affect their recovery as they prepared for Best in Drag Show, a fundraiser for Aid for AIDS.

Sense Of Purpose
"The name Tatianna came from a Diane Von Furstenberg fragrance in the 80s or 90s. She existed way before I got sober. Tati was green before sobriety. She wasn't very reliable. Today, most of her work is exclusively about being of service and she mostly performs at sober events. The shows keeps me involved in the community and give me a chance to give back what was freely given to me. I can show another alcoholic who might be struggling that it is OK to have fun in sobriety. Service doesn't always have to be about picking up cigarette butts at the end of a meeting. Doing a show like Best in Drag is very fulfilling. We don't get paid for these shows. Tatianna loves a production, so a lot of these elaborate performances come out of my own pocket, but it gives me a sense of purpose."
—Tatianna (Luis Camacho), sober since April, 2004.

The Camaraderie
Lotta came about when I competed in Battle for the Tiara, which was a precursor to Best in Drag. I was always kinda of a nelly kid. I'd get drunk and come to in women's clothing. One of the gifts of sobriety is I became a dancer and did musical theatre in New York. I went from hooker, to chorus boy, to casting director. The sober shows we do are really about showing—especially the newcomer, that we're not a glum lot—look, this is a lot of fun. Come join us. Stay sober. You don't have to get loaded. You can put on a show and be silly. These shows help me to stay sober through the camaraderie and the fellowship and learning how to operate in a social situation that's not about sex, it's about service."
—Lotta Slots (Jeffrey Drew), sober since November, 1988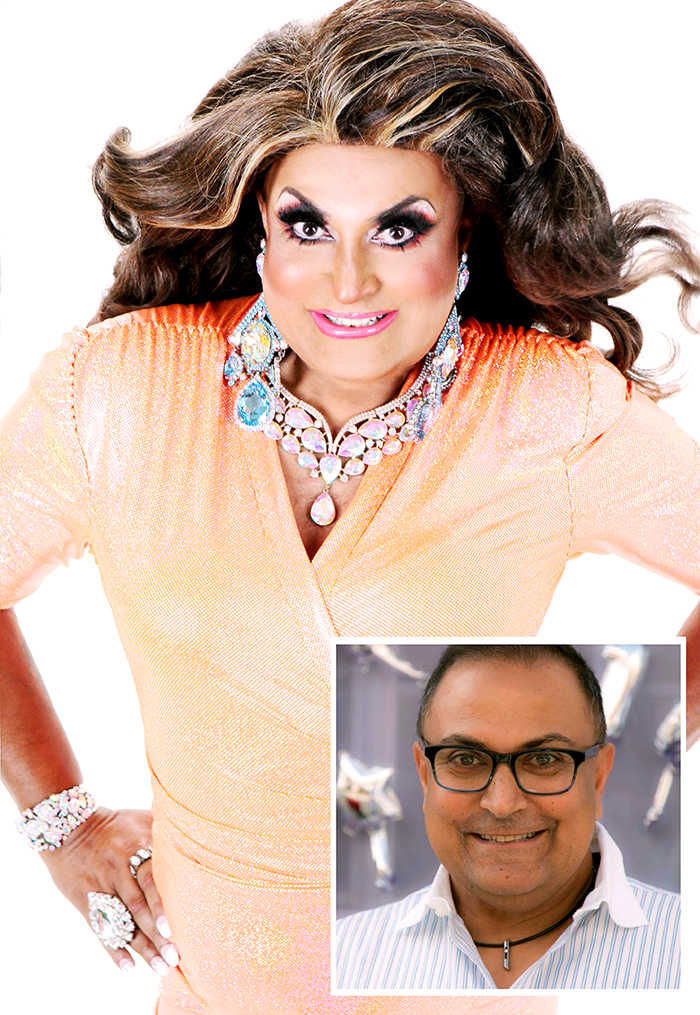 Staying Connected
"I've always been Chanelta. After I got sober, it became a drag persona. I didn't think I could do drag, and then I did it for [sober retreat] Hot & Dry and the next thing I knew, I went from chorus girl to doing my own numbers and performing at clubs. I love doing this for the sober community—especially a show like Best in Drag. I went from being a volunteer, to working behind the scenes. I sell a shitload of tickets, I'm in the calendar and I feel so good knowing it's for a greater good. I don't really look at these shows as keeping me sober. My program is what keeps me sober. Staying connected with other alcoholics, sponsoring, being sponsored, attending meetings—that is the core of my sobriety. These shows are absolutely a form of service. We are doing a production. It's choreography, props and gimmicks. It costs time and money, but the love we get from the sober community feels amazing."
—Chanelta (Anil Patel), sober since January 2006
---
THIS PAGE IS SPONSORED BY