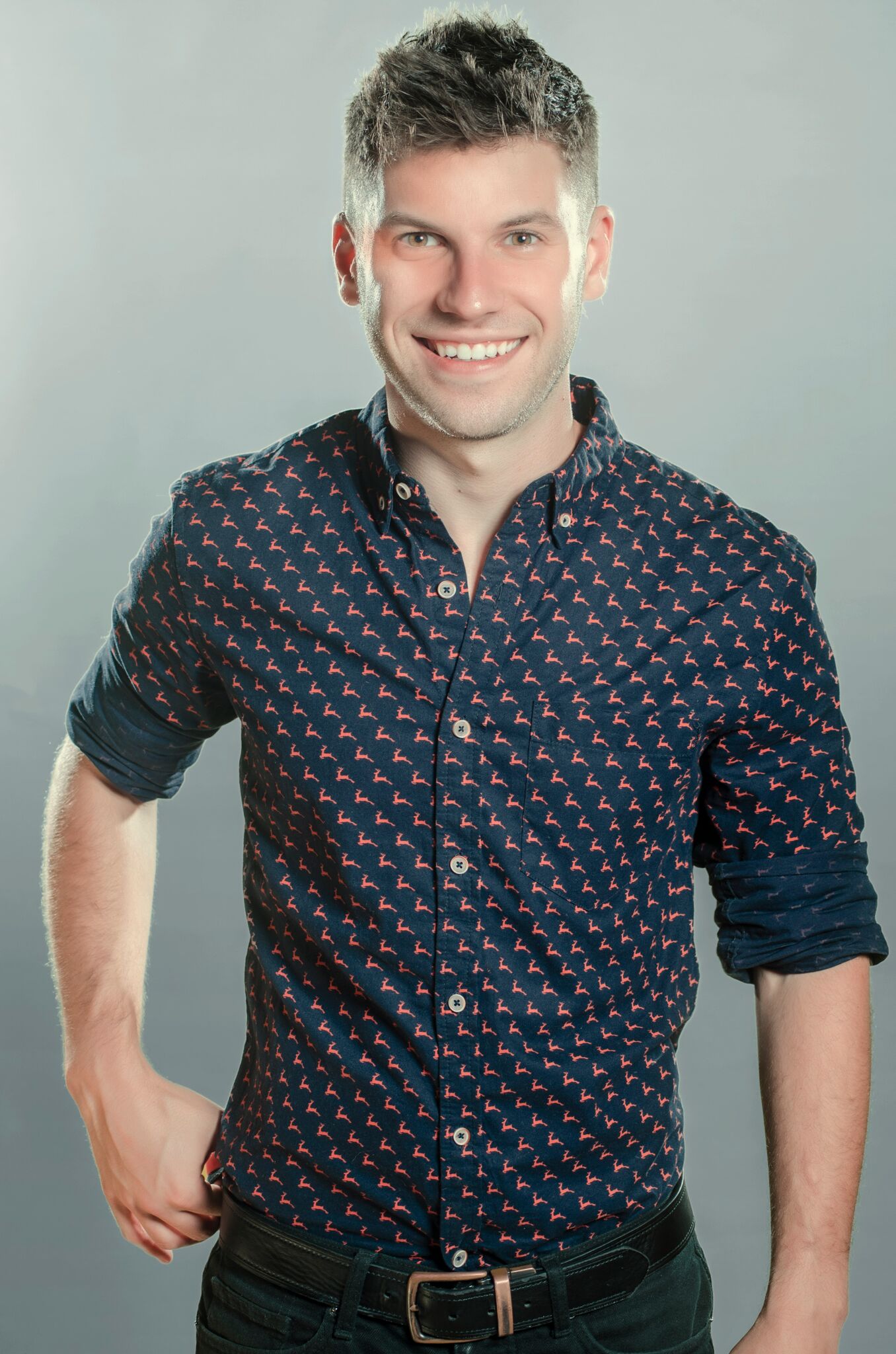 (Photo: Dan Hass)
After weeks of anticipation, the Kickstarter campaign for the wild, heartfelt, and refreshingly inappropriate short film "Magic H8 Ball" has launched.
The film follows the story of a gay, nerdy, insecure people pleaser named Adam who finds out his boyfriend is cheating on him in the worst way possible: his doctor tells him he has chlamydia. Unsure what to do with his shattered life and venereal disease, Adam turns to a magical Magic 8 Ball that seems to have all the answers. But as Adam's hurt turns to H8, the ball takes on a mind of its own—manipulating Adam's broken heart and pushing him down a dark path. Writer Dan Hass elaborates more in his Kickstarter video, which you can watch at https://www.facebook.com/magich8ball/videos/283599268713269/.
"To anyone who's experienced that confusion, that betrayal, that sudden loss of self—it's a shock. And you're stuck asking yourself, where did I go? Why is it that, without this person, all that's left of me is this sad little ball of insecurity, hurt, and hate. And how can I make it go away?""Magic H8 Ball is about more than being funny, more than being gay, more than breaking up, and more than challenging the stigmas around STDs—although those are all huge, important parts of this story. But more than anything, this is about freedom and expression and self-love. Even when we deserve to hate the most." Hass, a Development Executive at AwesomenessTV, is joined by a predominantly LGBTQ cast and crew that includes notable talent like Ramy Romany as the Director of Photography, who brings his multiple Emmy Award wins to the film; Jason Stamey as Casting Director, who has helped cast Marvel features such as Spider-Man: Homecoming and the upcoming Avengers: Infinity War; and the film features Nathan Mohebbi (Masters of Sex, Chasing Life, Child of God) as its star, who brings vibrant comedy and one hell of a jawline to the project. See the full, just-launched Kickstarter campaign here: https://www.kickstarter.com/projects/484193841/magic-h8-ball-an-lgbtq-short-comedy-film?ref=thanks_link Pledges of support accepted until October 3rd.